Oracle Buys Targeting Firm BlueKai
February 25 2014
Software giant Oracle has agreed to acquire BlueKai, the cloud-based big data audience targeting platform, in a deal reportedly worth between $400m and $450m.

<! pod><! pod>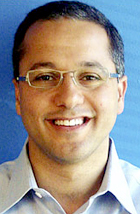 Originally billing itself as the first 'polite marketing' data exchange, US-based BlueKai has built up its data management platform software and invested heavily in mobile targeting solutions and partnerships, and last September opened its first overseas office, in London. Key elements of its offer are its Data Management Platform (DMP), offering centralised, cloud-based storage of a company's customer and audience data in order to plan and launch targeted cross-channel campaigns; and the 'world's largest' third party data marketplace, adding data from than 700 million profiles to clients' proprietary customer data.

Oracle says it is reviewing the existing BlueKai product roadmap to decide precisely what to integrate and how, but will start by adding its technology to the Responsys B2C and Eloqua B2B marketing automation products. This will allow targeted and personalized customer contact across marketing activities and channels including e-mail, web, social, mobile, advertising and syndicated content.

The deal is subject to regulatory approval and other customary closing conditions, and until they are achieved the two firms will continue to operate independently. Oracle EVP Applications Development Steve Miranda says the BlueKai team brings significant knowledge and capabilities to his firm, while the combination of its technologies with the Oracle Marketing Cloud will 'enable marketers to act on data across both known customers and new audiences and precisely target customers with a personalized message across all channels.'

BlueKai CEO Omar Tawakol (pictured) comments: 'As a leader in marketing data management, BlueKai's innovative products convert fragmented and disparate marketing data into high-performance results for companies. We are thrilled to join Oracle and extend Oracle's Customer Experience portfolio to include the industry's most effective big data cloud platform for marketers.'

Oracle and others in the sector have already been on the acquisition trail of late: in October, business information and analysis specialist Neustar bought media intelligence specialist Aggregate Knowledge for a rumoured $119m, extending its campaign measurement capabilities, while Oracle itself bought Responsys for around $1.5bn in December 2013 and Eloqua a year earlier for around $871m. Earlier, Oracle had acquired social marketing platform Vitrue, CRM software developer RightNow, social media platform Involver and social media intelligence provider Collective Intellect.

Web sites are at www.oracle.com and www.bluekai.com .