Facebook Tracker Launches as New No-Ads 'Rival' Booms
September 29 2014
Facebook has launched a cross-device user tracking ad product, based on the Atlas software it acquired from Microsoft earlier this year. Meanwhile Ello, a social network which spurns advertising, is reportedly adding as many as 35,000 new users an hour.

<! pod><! pod>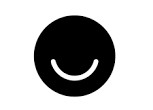 Facebook says it has rebuilt Atlas from the ground up since the buy, and can now offer anonymous tracking of the online activity of 1.3 billion users. In a blog post, the firm said the new product 'tackles today's marketing challenges, like reaching people across devices and bridging the gap between online impressions and offline purchases.' Clients should be able to see how often a user sees their ads on any device, and Facebook also promises to make the connection between online ad impressions and off-line sales.'

Ad giant Omnicom is the first company to sign up for the new Atlas, and the social network says the division will work with a core group of partners to bring 'people-based measurement to more channels and platforms with seamless integrations'.


Ello, which is billed in some quarters as the 'anti-Facebook' site, will see all this as further distancing the sector leader from its own ideals. Started as a community for designers and artists, and currently in beta with registration only available after an invite, the site declares: 'Virtually every other social network is run by advertisers. Behind the scenes they employ armies of ad salesmen and data miners to record every move you make. Data about you is then auctioned off to advertisers and data brokers. Collecting and selling your personal data, reading your posts to your friends, and mapping your social connections for profit is both creepy and unethical. Under the guise of offering a 'free' service, users pay a high price in intrusive advertising and lack of privacy.' It continues: 'We also think ads are tacky, that they insult our intelligence and that we're better without them.'

Ello founder Paul Budnitz says the site will support its growth by offering paid-for special features to users, but has as yet not made clear exactly what these will be. Some commentators, including at least one former member of the Ello community, have pointed out that Ello has limited time to develop its own privacy procedures and rules, and whereas it's arguably ahead of Facebook in some terms - such as actively encouraging people to sign up with aliases and not divulge true personal details - it's going to be behind in others: 'there are specific elements of Ello's privacy settings, deliberately designed, that make Ello actually way more unsafe than Facebook, Twitter, or other social media outlets and CMSes. And in our rush to embrace a Facebook replacement we need to be aware of what we are at risk for when using Ello.'.

The site's own text says: Ello is a platform built for posting and sharing public content. You should assume that anything you post on Ello other than private messages will be accessed by others. Search engines will be able to see the content you post. Content you post may be copied, shared, or re-posted on Ello and on other parts of the internet in ways that you and we cannot control.

Web site: www.ello.co .


All articles 2006-20 written and edited by Mel Crowther and/or Nick Thomas unless otherwise stated.