MMS and GfK Get Closer to Total Video Ratings in Sweden
June 2 2017
Swedish television research specialist MMS has launched a digital ad ratings service built on GfK's data integration and data science capabilities. The firms are now working on integrating linear TV data with the new service, to enable the tracking of video consumption across multiple devices.

<! pod><! pod>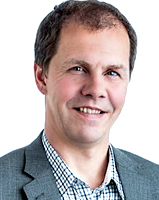 MMS (Mediamätning i Skandinavien) has been measuring and analysing the consumption of television and motion picture viewing since its launch in 1993, and in 2011, it expanded this service to include online TV measurement. Its new service, first announced in 2015, uses a data integration model, which is a tailored version of GfK's audience modeling platform. The new model brings together data streams from four data providers, who deliver panel, profile and census level datasets. This data is delivered to Sweden's market daily via MMS's ad analytics web application; and the firms claim it provides a holistic view of ad campaign impressions, de-duplicated cross-device reach, and target group definitions.

MMS and GfK say the next step in their drive towards a total video currency is the integration of linear TV data with the digital ad rating service, to enable tracking of video consumption across TV, smart TV, PC, smartphone and tablet. Magnus Anshelm (pictured), CEO of MMS, explains: 'Our challenge was this: We already have successful data streams covering all the necessary audience measurement areas, but these come from a number of different sources and companies. Bringing these together into a single data set is the obvious improvement, but assigning a single supplier to start producing all the various measurement systems from new would not be cost effective. Instead, we have commissioned GfK to create the processes that will accurately fuse our existing data streams as they come in, producing our ultimate aim of a total video currency.'

Web sites: www.mms.se and www.gfk.com .