Mustard Creates Pickles for Instant Consumer Feedback
June 2 2017
UK-based, full-service agency Mustard has launched a Smartphone app called Pickles, to provide instant consumer feedback for ad and campaign feedback, understanding consumer behaviour, product and creative testing, CX and brand research, and mystery shopping studies.

<! pod><! pod>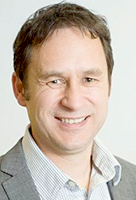 Acquired by its management team in 2009, Mustard offers qual and quant research to clients using techniques such as online research communities, social media monitoring, 'insight films' and commercial ethnography. Following on from the roll out of its Popcorn innovation process last year, the company's in-house research team has now developed Pickles to provide 'in the moment' qual insight at the point of engagement, 24/7.

Through the tool, clients can see and hear from their customers in context, and through their preferred channels for sharing opinion and content. Features include instant messaging with push notifications; moderated group chat; video diaries, vox pops, video and photo upload; and questions can be changed on the fly. To date, the app has been used by consumers to provide feedback while cooking, shopping, watching TV ads, in the pub, and celebrating Mother's Day.

MD Colin Auton (pictured) comments: 'Our industry undeniably remains in the midst of a period of significant change, and fast insight is no longer enough – in the world of instant gratification our clients need instant learning. That said, the Pickles app is about much more than speed; it allows us to uncover more genuine insights, and real rather than recalled experiences. It also creates an environment for researchers to get to know consumers over extended periods of time, more akin to digital ethnography.'

Web site: www.mustard-research.com .