Knighthood for Pollster Professor John Curtice
January 3 2018
In the UK, veteran psephologist Professor John Curtice has received a knighthood in the Queen's New Year Honours list for services to the social sciences and politics.

<! pod><! pod>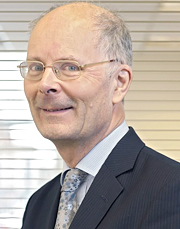 Curtice (pictured) studied politics, philosophy and economics at Magdalen College, Oxford, under Dr David Butler, the original psephologist and the co-inventor of the 'swingometer' used to estimate the number of seats that will be won by different parties. Curtice, who regularly appears as a political commentator in the media, is currently Professor of Politics at the University of Strathclyde, President of the British Polling Council, and a Senior Research Fellow at NatCen Social Research. He has been involved with NatCen's flagship British Social Attitudes reports since becoming a regular contributor in 1986, and has been an editor since 1994. He also runs two web sites in conjunction with NatCen; What UK Thinks, which tracks opinion polls and attitudes towards Britain's relationship with the EU post-referendum, and What Scotland Thinks which provides similar information on Scottish independence.

Curtice's particular interests include electoral behaviour and researching political and social attitudes. During last year's snap general election, he predicted that Prime Minister Theresa May would lose her parliamentary majority, despite the Tories having had a massive lead in the polls over Labour at the beginning of the fight. This followed accurate predictions in the 2005, 2010 and 2015 general elections. Guy Goodwin, NatCen CEO, congratulated Curtice on his knighthood, describing him as a 'voice of measured, scholarly authority in a chaotic media landscape'.

Commenting on the honour, Curtice said: 'Just six months ago the exit poll I led surprised everyone with a shock prediction that went on to be uncannily accurate. Now it is my turn to be surprised - and humbled - by the gracious decision to grant me a knighthood. It is not something I ever expected to happen. But it appears that my attempts to analyse public opinion and outline its implications for the country's political life and public policy are appreciated'.


All articles 2006-18 written and edited by Mel Crowther and/or Nick Thomas.