Google Court Cases Test 'Right to be Forgotten'
April 16 2018
Two businessmen who challenged Google to remove links to items about their past offences have been given differing judgements in a London Court. The judge said his interpretations of their 'Right to be Forgotten' reflected the seriousness of offences and the lack of remorse shown by one.

<! pod><! pod>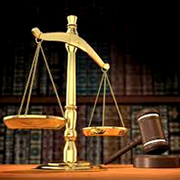 Four years ago, a ruling by the Court of Justice of the European Union (ECJ) placed requirements on search engines with offices in the EU to consider requests from individuals for the removal of links to certain information about them - this is commonly referred to as individuals' 'Right to be Forgotten'.

According to The Guardian newspaper (www.theguardian.com ), the latest judgements - or more specifically the successful appeal, 'could have wide-ranging repercussions', encouraging others to come forward and challenge the initial response of the search and advertising giant. The enormity of Google's task in dealing with such requests was seen quickly after the initial ruling, and the company says it has received requests to remove 'at least 2.4m links from search results' - this represents a slight slowing down from initial reports of 'about 10,000 requests for removal each day' - presumably due to the initial backlog from before 2014.

In the latest case, two men asked Google to remove search results mentioning earlier convictions, including links to stories in a national newspaper and other media. Google turned down the requests and the men took the company to the high court. In the ruling, in London on Friday Mr Justice Warby rejected the claim of a man known as NT1 who had been convicted of conspiracy to account falsely in the late 1990s and jailed for four years; but upheld that of the other (NT2), who was convicted more than ten years ago of conspiracy to intercept communications, was jailed for six months and had shown remorse for his actions. According to the Guardian, the judge said NT2's conviction did not concern actions taken by him in relation to 'consumers, customers or investors', but rather in relation to the invasion of privacy of third parties. He continued: 'There is not [a] plausible suggestion... that there is a risk that this wrongdoing will be repeated by the claimant. The information is of scant if any apparent relevance to any business activities that he seems likely to engage in'. NT1, by contrast, '[had] not accepted his guilt, [had] misled the public and this court, and shows no remorse over any of these matters'. Warby said the link 'serves the purpose of minimising the risk that he will continue to mislead, as he has in the past'.

A Google spokesperson said: 'We work hard to comply with the right to be forgotten, but we take great care not to remove search results that are in the public interest and will defend the public's right to access lawful information. We are pleased that the court recognised our efforts in this area, and we will respect the judgments they have made in this case'.


All articles 2006-18 written and edited by Mel Crowther and/or Nick Thomas.