Battered System1 to Bounce Back with Ratings Launch
June 1 2018
System1 Group has reported sharp declines in revenue (down 18%) and profit before tax (down 68%) for the year ended 31st March 2018. Separately, it will also have a new Chairman; and is launching a major subscription-based ad ratings service.

<! pod><! pod>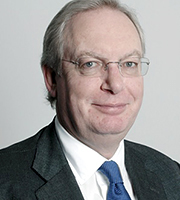 Formerly known as BrainJuicer Group PLC, the company has been one of the innovators and success stories of the past decade, but has held its hands up when results have dipped on two occasions. For the calendar year 2016 it reported a 24% rise in revenue to £31.24m, which it said was 'testament to the strength of its System1 approach' - but the figure (complicated by a change in reporting date and a 15-month period covered in 2016-17 results) has fallen back this year to £26.94m.

The company gave advance warning of difficulties as long ago as August 2017, although it greatly underestimated the fall in Profit Before Tax - this slumped from £6.28m in the twelve months to 31st March 2017, to £1.99m in the following twelve months. However cash flow remains good and it returned £4.19m in dividends to shareholders during the year.

CEO John Kearon said it had been 'quite a year', and continued: 'We were slow to appreciate the speed and scale of change occurring in our market, with painful consequences for investors and staff alike. The realisation that client budget-cuts were significant and probably permanent galvanised us to react, rethink and reinvent'. As a result he believes the business is 'more competitive and scalable... with the potential to build a much larger and more stable business over the years to come'. Kearon also said the company had failed to make the move from 'Specialist Research Supplier' to 'Core Contractual Partner' for a sufficient number of its clients, which had left it vulnerable to budget cuts - and that it must address this if it wants much greater stability in future.

Chairman Ken Ford (pictured) said the poor results reflected 'a combination of two factors - firstly a sharp downturn in revenue as clients cut back on spending on market research, and secondly an increase in our costs as we continued to invest in the business to support longer term growth'. Steps taken to address the latter include a reduction in planned recruitment and closing a small office in Shanghai.

Ford has now served the nine years recommended as a maximum for a non-executive director in Corporate Governance guidelines, and will therefore not stand for re-election at the forthcoming AGM. Ford is recommending Graham Blashill, who has served as an NED since 2012, as his replacement as Chairman, and 6-year NED Robert Brand as the Senior Independent Director. The company will seek to add further NEDs to the board.

Kearon paid tribute to Ford, saying: 'As the head of our chosen broker, Teather & Greenwood, he helped guide us from the world of private equity to a successful flotation on the AiM market - no easy task, as anyone who's been through it knows. Then as Chairman of System1, his no-nonsense wisdom, sharp business acumen and intimate City knowledge, successfully guided us, for almost a decade, through the many ups and downs and growing pains of any ambitious business. On behalf of all our investors, staff, clients and Board members [past and present]... 'Thanks Ken''.


Two of the key changes to have come out of the trials of the past year are of particular interest.

Firstly, the company is now separating its idea testing process into two distinct parts: Prediction and Direction. Kearon says 'separating prediction from direction doesn't sound obviously innovative or significant, but surprisingly, it is'. His detailed explanation of why comes to the boil in bullet point 8, as follows:

'By separating and automating our predictions and only charging for direction on good ideas:
Overall value to clients increases;
Speed of testing is significantly faster: next-day predictions + 3 days for direction;
Higher quality 'Creative Guidance' strengthens market potential;
More frequent testing improves outcomes & elevates Market Research's contribution to growth.
'
Subsequently, the re-engineered offer has been repackaged as 'a better, cheaper AND faster, 'Creative Guidance System'' allowing clients to test earlier, more often, more accurately and more cheaply - and to fine tune the amount of guidance required.
Secondly
, the company is building on five years of experience in ad effectiveness assessment and putting the 'five star' testing model used for its
FeelMore50
emotional ad measure to use on a much larger scale. Kearon enthuses: 'we realised it was now easy to test 700 ads for FeelMore50. The subsequent thought was, 'how about testing every ad aired in the UK in the last year, so we can stress-test our automated predictions and know the relative performance of our FeelMore50, compared to the real 1 to 5-Star distribution of all ads?' 2,500 UK ads in the top 6 advertised categories were tested in December 2017, revealing that '53% of all ads were 1-Star and likely to have absolutely no long term impact on brand growth or profitability. Put more bluntly, a complete waste of money'; and 'a further 30% were 2-Star marginal with only weak potential to grow the brand'. This was followed up by measuring 14,500 US ads, with almost identical results, suggesting 'significant commercial potential for an online, subscription service, rating the quality and effectiveness of advertising'.
Consequently the firm will launch 'System1 Ad Ratings' later this year in the UK and US - providing predictive next-day ratings of any new advert + past 12 months advertising performance of any brand and company.
System1 is online at
www.system1group.com
.
All articles 2006-20 written and edited by Mel Crowther and/or Nick Thomas unless otherwise stated.