'Personal Data Network' Veriglif Launches, Seeks Funds
May 22 2019
Veriglif, a New York-based company which promises to 'unlock value for buyers, sellers & creators of personal data', is emerging from 'stealth' mode and beginning a rapid push towards full commercialization.

<! pod><! pod>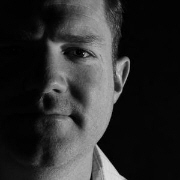 Backed among others by insights publisher and IIeX organizer GreenBook, Veriglif says it does not directly compete with anyone in the existing research, data and insights ecosystem but offers a 'network of networks' allowing consumer data to be verified and exchanged with full permission for the mutual benefit of all. The platform can validate, link, store and transact any permissioned data at the individual level including behavioral, passive, transactional, geolocation, social media and opinion data, but ensures network participants have full control over every transaction using it. As such, it promises significant improvements to targeted surveys, data augmentation, audience analytics and personalized marketing; and aims to address the ever-more challenging regulatory environment post-GDPR.

The network is built on IBM's Hyperledger blockchain protocols, and the firm says it has worked with the IT giant and more than 100 leaders in the marketing insights & analytics value chain over the past nine months to design and build its soution. In addition to Hyperledger, it makes use of a series of automated API integrations, an AI-driven data inventory solution, and a transactional processing portal.

The firm cites 'significant demands worth billions of dollars for verified, accurate, and permissioned consumer data that meets the requirements of increasingly stringent privacy legislation' - and says there is currently 'no existing platform that offers validated, privacy-compliant data linked to the same consumer across multiple suppliers that also pays incentives to the consumer'. CEO James Wilson (pictured) says the founding team of eleven industry professionals have 'a detailed behind-the-scenes understanding of this problem, and what the solution needs to be. Veriglif will fundamentally change how the world deals with individual-level data'.

Having raised $464k to date from early stage investors, the company has just launched an equity crowdfunding campaign via WeFunder to get the solution to market - accessed via https://wefunder.com/veriglif .

GreenBook's Lenny Murphy says his organisation's support is in line with its mission to 'connect supply and demand via innovative new models that can support the future growth of the industry'. He adds: 'In this case we are applying that to the personal data supply chain by creating a new platform that we believe will solve many of the challenges with the current paradigm, while working 'within the system' vs. trying to replace it'.

Web site: www.veriglif.com .


All articles 2006-20 written and edited by Mel Crowther and/or Nick Thomas unless otherwise stated.