Judge Dismisses Claims M/A/R/C Breached TCPA Rules
March 20 2020
In the US, a judge has ruled that M/A/R/C Research did not breach the Telephone Consumer Protection Act (TCPA) when it distributed a survey by fax.

<! pod><! pod>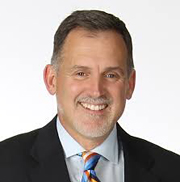 The TCPA regulates telemarketing, auto-dialled and pre-recorded calls, text messages and unsolicited faxes - but market research companies, whose telephone calls are not intended as a solicitation, should be largely exempt.

In July 2016, the 'Exclusively Cats Veterinary Hospital' received a fax from M/A/R/C Research which outlined that the agency was seeking vets to participate in a research study, through which M/A/R/C would gather opinion about a new veterinary pain management product, with feedback to be used to help improve products that would ultimately benefit the hospital's patients. As an incentive to complete the survey, participants were offered a $20 Amazon gift card and a chance to win a $500 prize. The fax also stated that the recipient's phone number would not be shared or sold, and the message explained that the survey was for market research purposes only.

However, the Hospital then sued M/A/R/C, contending that the fax constituted an unsolicited advertisement under the TCPA. Earlier this week, the court ruled that an analysis of the statutory and regulatory text of the TCPA demonstrated that surveys, such as the one M/A/R/C sent to Exclusively Cats, are not offering goods or services 'for sale'; adding that requests to submit information regarding preferences, beliefs and attitudes 'enhance knowledge and understanding'. In addition, the court found that add-ons - such as the $20 Amazon gift card and entry into the sweepstake to win $500 - simply incentivize higher response rates and do not transform a survey into a commercial offer.

Judge Robert Cleland stated in the US District Court for the Eastern District of Michigan: 'Although the defendant may have used the information to then obtain a profit through commercial transactions with its own clients who had by then received the defendant's (and others') market advice, ancillary, remote, and hypothetical economic benefit' does not create a commercial solicitation'.

M/A/R/C Research, which is led by CEO Merrill Dubrow (pictured), is online at: www.marcresearch.com .


All articles 2006-20 written and edited by Mel Crowther and/or Nick Thomas unless otherwise stated.