Partners Launch Video Research Panel
May 18 2009
MR industry supplier companies from three countries have combined to create a global VideoDiary™ research panel. QualVu, EasyInsites and Cint, of Denver, Stockholm and London respectively, say the panel will give brands instant access to screened participants for qual research.

<! pod><! pod>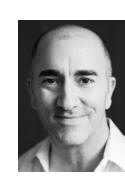 Cint will screen participating panels in its Panel Exchange, which consists of over 200 panels across 30 countries, using QualVu's proprietary SystemInsite™ technology for identifying whether a panelist has a webcam, microphone and other key requirements for video creation and collection. QualVu will also provide the technology platform for preparing, collecting, and analyzing video content through the use of their VideoDiary™ and VuPoint™ tools.

EasyInsites will be the primary full-service research agency offering the service. Using the firm's EasyVideo product, clients can quickly create a qualitative session on video with questions posed by a moderator of their own of EasyInsites' choice. EasyInsites will then ensure the video is properly targeted and distributed to pre-screened respondents, and provide a clip summary with selected pieces of video content from each respondent; and delivering a video report.

John Williamson, founder and CEO of QualVu, comments: 'VideoDiary™ not only represents an innovative online qualitative approach, it is a paradigm shift for the qualitative industry – which now has access to means to gather focus group-quality intelligence at cost, speed and quality levels never before possible.'

Charles Pearson, co-founder and MD of EasyInsites, says the system has been used in North America for several years and has become widely accepted: 'This innovative approach enables clients to see their panelists for the first time and can serve to validate that panelists are who they say they are, as well as to provide a much lower cost alternative to traditional face to face and focus group approaches.'

Bo Mattsson, founder and CEO of Cint AB, says the new panel, with its 'deeper and more relevant profiling', is a 'great example' of his firm's objectives of bringing the global MR industry together to buy and sell sample under one roof, and to enhance the global profile information collected and stored on these individuals.

Web sites: www.easyinsites.com , www.qualvu.com and www.cint.com .