Foreman Adds Dalia to Bunch of NED Roles
Another fortnight, another NED role for ESOMAR President Dan Foreman, this time with fast-growing Berlin-based technology firm Dalia Research.

<! pod><! pod>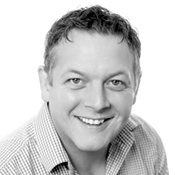 Foreman (pictured) becomes an NED (Non-Executive Director) of the company following a round of foundational investment from Texas Atlantic Capital, German Startups Group and West Tech Ventures; and will support the year-old business in the areas of growth, development, sales and marketing.

Dalia boasts software which 'makes asking questions to anyone, anywhere as simple as possible', using technology from the mobile advertising sphere to generate 'smart' data, from which clients can understand markets and spot trends. CEO Nico Jaspers says of the appointment: 'We met Dan at an Innovation conference and we are delighted he has agreed to join our Group. He brings a huge amount of market experience and credibility to our business.'

Panel provider Borderless Access was the last company to add Foreman as an NED. He is currently Chairman of online research app platform ZappiStore, has been President of ESOMAR since 2012 and now holds a number of research industry NED roles, including qual analytics and customer insights specialist YouEye, research workflow automation specialist Intellection Software and social media intelligence company Replise.

Foreman says he can see 'enormous opportunity' for Dalia, and adds: 'I look forward to working with the team in improving how the industry makes use of intelligent information.'

The company is online at www.daliaresearch.com .