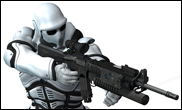 RECENT NEWS ITEMS


Gaming

<! news>

17/1/19

Boston, MA-based cross-platform TV and video measurement firm Data Plus Math (D+M) has hired Jason Moe as Vice President of Business Development, with an immediate remit to establish an office in New York.

More

.

<! news>

14/12/18

UKOM, the cross-industry organisation set up to oversee the measurement of online audiences, has appointed Iain Jacob as Chair, succeeding Douglas McArthur who is stepping down after nine years. Jacobs will take up the post at the end of March.

More

.

<! news>

5/12/18

In Tel Aviv, in-app monetization measurement specialist SOOMLA has raised $2.6m in a Series A round of funding, which it will use to expand in the US and further develop its proprietary tech platform.

More

.

<! news>



View all related news items

What's Included?
Both the challenging business of measuring the fast-moving global market for video games - hardware and software, both off- and online - and the newer field of measuring what happens within games, of which the most obvious commercial example is the emerging field of in-game advertising.
FEATURES
Gamification, it's big and clever but it's not new by James Myring of BDRC Continental
Putting Analytics at the Heart of Game Monetization by Mark Robinson of GamesAnalytics
Advertisers console yourselves and play the game by James Myring of BDRC Continental
Game Theory turning surveys into games by Jon Puleston of GMI Interactive
If it moves..... by Bruce Friend and Nick Williams of Ipsos OTX MediaCT
CURRENT JOBS IN THIS SECTOR
Associate, Respondent Acquisition Toronto, ON, Canada
Qualitative Project Director - Global Brand Insight Consultancy Kingston upon Thames (UK)
Research Director - Consumer Brand Technology, Gadgets and Gaming Central London
AD or Senior Research Manager - Technology, Entertainment and Gaming Clients Central London
Senior Research Executive – Multi-Channel Retail / Gaming London

>> More jobs in this sector

>> View all jobs on MrWeb

<! img src="insight-banner.gif" align="right" border="0" alt="InsightExpress"><! img src="populus-bnr.gif" border="0" alt="Populus">
FEATURED SUPPLIERS
<! featsupp>

OTX

OTX is one of the world's leading online market research companies and the agency of choice for clients looking to use the internet for more imaginative research. www.otxresearch.com

The Nielsen Company

Nielsen is committed to integrity and innovation. Our mission is to provide our clients with the most complete understanding of consumers and markets worldwide. www.nielsen.com

Peanut labs

Peanut Labs is a game-changing sample company that constantly delivers compelling and innovative solutions to key research industry needs at a price and quality level that cannot be matched. www.peanutlabs.com
<! featsupp>
ALL SUPPLIERS
Absolute Quality - comScore - DFC-Niko - Electronic Entertainment Design - Future US - GamePlan Insights - isuppli - OTX Research - Peanut Labs - Rentrak - Screen Digest
Please
email
if there are any relevant agencies you don't see listed here.