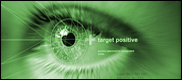 RECENT NEWS ITEMS


Neuromarketing & Eyetracking

<! news>

IMRSV Launches Webcam Face Recognition Software

- 16/5/13



In New York, analysis tech firm IMRSV has launched facial recognition software called Cara, through which any webcam can be used to gather audience data such as gender, age, attention time and 'glances'. >> More

<! news>

TapestryWorks Debuts Shopper Behaviour Tool

- 13/5/13



Singapore-based consultancy TapestryWorks has announced the launch of BehaviourWorks, a new framework for evaluating shopper behaviour for point-of-sale, web site design and promotional materials, building on advances in neuroscience and behavioural economics. >> More

<! news>

YFind Launches Shopper Location Tool

- 9/5/13



Singapore-based YFind, which helps brick-and-mortar retailers track and analyze movement in any indoor or urban environment, has launched a shopper analytics dashboard called TheRetailHQ, which pinpoints shoppers' specific locations inside a store. >> More

<! news>



View all related news items

Neuromarketing / Neuroscience Industry Associations

The Association for NeuroPsychoEconomics
The Association for NeuroPsychoEconomics is the premier scholarly organization for scientists and professionals in neuroscience, psychology, business, and economics.

ANE - the Association of Applied Neuroeconomics and Neuromarketing
The ANE is an organization dedicated to being a resource for the public in the emerging fields of neuroeconomics and neuromarketing. Their website is currently under construction.

BNA - British Neuroscience Association
The BNA is the largest body representing all aspects of neuroscience from ion channels to whole animal behaviour.

SFN - the Society for Neuroscience
The SFN works to educate the public about the findings, applications, and potential of neuroscience research.
Check NERVE, the Neuroscience Education Resources Virtual Encycloportal. A gateway to credible information and tools from the World Wide Web for learning about the brain and nervous system.