Michalis Michael

Michalis Michael is the Founder and Managing Director of London and Nicosia headquartered DigitalMR Ltd: the first 'holistic' digital market research specialist. His particular expertise entails social media research and marketing strategy. Michalis has extensive experience in banking, FMCG, retail, healthcare, telecomms and the automotive industry and has worked with numerous blue chip companies including Nestle, Coca Cola, Novartis, Citigroup and Saxo Bank.

Read the full biography here
Outage and Outrage
what social media can teach us about Blackberry's network failure?
By Michalis Michael - 4th November, 2011
Last month it seemed a new word entered mainstream use, and it's one that Blackberry would rather have kept among IT folk. 'Outage' reared its ugly head in headlines across traditional newspapers and social media sites alike, as Blackberry's network issues were placed under forensic scrutiny.
On Monday October 10th Blackberry users, mainly in Europe, Latin America, Africa and the Middle East started to experience problems with their email, BBM (Blackberry Messenger) and Internet access from their smartphone. Messages that could not get through bounced back, causing a backlog that further escalated the problem. By Wednesday it had affected North American Blackberry users – although they had been given little warning of the earlier problems.
It is thought that nearly half of BB's 70m global users were affected, making it comfortably the worst network failure in the company's history (in 2007 they experienced similar outage problems, but had only around 8m users).
The cause of the problem was reported on Twitter by RIM to be 'core switch failure' – and no, I'm not entirely sure what that means either, but in keeping with much of RIM's response to the crisis, communication was slow, unclear and occasionally misleading.
A look at the timeline for @UK_BlackBerry Twitter feed is instructive.
For example on Tuesday 11th at 9.22 RIM announced: 'BlackBerry services have been restored. We apologize to our customers for any inconvenience caused.' And later that day, they still did not seem to grasp the scale of the problem 'Some of you are experiencing messaging and browsing delays. We apologise and are working to restore normal service as quickly as possible'
NOTE TO CORPORATE COMMUNICATIONS – if your customer messages start to resemble the kind of announcement you get for a delayed train, then you know you are in trouble.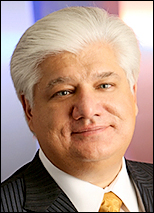 The global outage was only confirmed by RIM late on the Wednesday. Finally, on Thursday, Mike Lazaridis, founder and co-CEO of RIM was forced into a humbling apology, accessible via YouTube and Twitter: 'I apologise for the service outages this week. We've let many of you down. But let me assure you that we're working round the clock to fix this. You expect better from us, and I expect better from us.'
This hasn't of course prevented rebel shareholders (and other critics) asking serious questions over RIM's leadership, the efficacy of having joint leaders at the helm, and indeed whether it's time for both of the top men Mike Lazaridis and Jim Balsillie to step down.
In short, last month's 'outage' had everything – crisis management, brand damage, customer service, communication and miscommunication, and a case study for how bad news travels fast on the internet. So fast in fact, that one suspects if RIM had a Social Media Monitoring system in place (or had one they actively listened and responded to) then they could have acted with far more speed and decisiveness. Twitter was awash with angry Blackberry users on Monday morning – the ever shy and retiring Piers Morgan tweeted angrily about how he was unable to communicate with his sons on BBM. Certainly by Tuesday a look across comments made on various social media sites would have helped inform RIM, not just about the problem (their technical guys should have done that) but its impact on customers and their response.
At DigitalMR we analyse customer views about major smartphones brands made online. Our analysis (powered by SocialNuggets) is based on comments posted via a range of relevant websites and open access social media platforms. It measures not only the number of comments posted by consumers on the internet, but also their sentiment – whether posts are positive or negative in nature. Comparing the data for Blackberry handsets for the July-Aug period before the crash with comments made in the first half of October makes for some interesting findings.
By categorising consumer comments into negative and positive sentiment we can show Blackberry's share of voice (i.e. the proportion of online conversations in the smartphone sector that Blackberry accounted for). We can also calculate the overall percentage of net positive posts to provide a Net Sentiment Score (NSS). The net sentiment score is calculated through a simple formula that takes into account positive and negative sentiment but ignores neutral comments. A brand may have a positive net sentiment score one month and negative the next. Negative NSS means that more negative comments are found than positive ones.
Across July-Aug Blackberry models achieved a positive SoV of 3% and negative one of 4%.But for Oct 1st-18ththis had risen to 9% and 10% respectively. For July-Aug Blackberry achieved an NSS of 32% - by the first half of October this had fallen to 20%. To achieve these figures we analyse and aggregate thousands of individual posts and comments. The 12% NSS drop of Blackberry is substantial but I am surprised it was not worse and never became negative. Twenty percentage NSS indicates that the positive comments were still more than the negative within this data snapshot.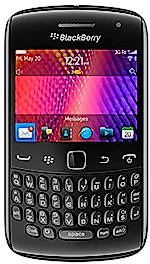 Here are just a few of the comments we gathered :

'Massive Blackberry communication #fail - and I'm not just talking email services'

'This is just really poor timing for RIM. With the newly released iPhone 4S looking temping, or for those that prefer a non-iDevice, the soon to be announced Nexus Prime (or whatever they decide to call it), there are a lot of options out there other than a Blackberry. 3 days down and still no official announcement as to what's causing the outage? I'd be willing to wager there are quite a large number of Blackberry users out there looking longingly at alternatives'.

'Actually, I have been using a Blackberry for over a decade--before RIM even offered a telephone service to go with the push email. It is not that RIM is doing something bad, but the issue is that the competition is offering much more. This outage and the lack of transparency about it helped to convince me that it is time to make the switch'.

'You lose 3 days of service and they want to give you apps and customer service you never wanted or asked for? When will they ever learn? Does RIM have a single resource more important than their customers? Or is lining a few pockets more important? '
A week after the crisis erupted, on Monday 17th RIM came up with a solid compensation package. The offer of $100 worth of free apps plus an extra month's use for free will go some way to smoothing ruffled feathers, however I find it interesting that the package is perhaps targeted more at some of Blackberry's younger cash strapped users than its traditional corporate customer base. Younger users in Europe have been attracted by its free messaging service, and it is very popular in the Middle East, perhaps because of its encrypted communications.
Maybe it's a risk that RIM think is worth taking, but it highlights one of key issues with the Blackberry product and the way it is perceived as a brand. Can it ever really be 'cool' or is it a corporate device? Because I would suggest that most would position Blackberry as the corporate executive's smartphone of choice. It is a great messaging tool, and although it doesn't match other smartphones as a multimedia device, its keypad is still the main draw for despatching quick emails on the move. Even Alistair Campbell (hardly renowned for his sympathetic nature) wrote in a blog this week that he was prepared, perhaps grudgingly, to continue using his Blackberry simply because he prefers the keypad for firing out rapid emails.
This may be part of the reason why the numbers never went negative. It's just possible that because the users are mainly professionals who have no time to express themselves online. As we say 1% write comments, 9% respond and 90% just read. What is important here is to focus on how many people read and thus get influenced by a comment and not how many people write a comment.
Also because of its corporate image, Blackberry is a 'lifestyle choice' phone and it may be that users are so polarized that they can't admit that the handset they own is the wrong one; or possibly the outage did not go on long enough; or possibly RIM's compensation offer was enough. All of these or some combination could be the answer and it may be that we will only know the truth when we analyse a much longer time series of the data.
Unfortunately for RIM, Blackberry was also the smartphone of choice because of its perceived reliability. And now that this is clearly open to question. Many corporates may now be reassessing its business orientated advantages as an emailing tool, its long battery life and security of message encryption vs the opportunities available with other smartphones: a greater array of apps, better multimedia experience browsing the web, music, videos, photos, ebooks etc.
It's too early to tell just how big the impact will be: even before Blackberry's 'black Monday' RIM was steadily losing market share and new models were already comfortably being outsold by phones using the Google Android OS. With Apple recently launching the iPhone 4S (although not without technical problems) and Nokia teaming up with Microsoft the timing of this crisis could not have been worse.
As for me, I was a committed Blackberry user, but after the outage, I weighed up the pros and cons and switched to an android phone – a Samsung Galaxy2. Blackberry will hope that I'm in the minority.



Michalis Michael
<! There are currently ><! span style="color: #000;"><! /span>Comments on this article

Want to share your thoughts...?

<! comments><! comments>

NOTE: Please note that this board is moderated, and comments are published at the discretion of the site owner.