M3 Global Research and Studios
M3 Global Research offers a one-stop solution for all your research needs. We pride ourselves on helping clients achieve their objectives by delivering vital insight into markets, attitudes, concepts and products. As part of the M3 group we are able to offer a truly global market view by calling on our panels across the world.

Our data and advice is based on best-of-breed methodology, expertise and experience in obtaining information, along with a passion for precision and accuracy in ensuring that each project is delivered on time and within budget.

M3 Global Research is the only company able to guarantee that all aspects of your market research project will be completed by in-house experts, allowing you to benefit from a multitude of available expertise in technique and methodology.

M3 Global Research can offer in-house research facilities, including call centres, viewing facilities, field staff and multilingual project managers (qualitative and quantitative) in all locations. By combining hotel style service with high grade focus group facilities we offer a professional, comfortable and enjoyable service whatever your requirements.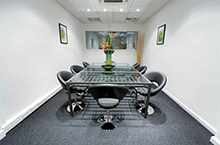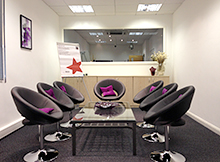 Rooms Available
Room No. 1
No. of Respondents
Observation Room?
Studio 1 (Depth Room)
1 - 2
Yes - 2
Room No. 2
No. of Respondents
Observation Room?
Studio 2
12
Yes - 12
Room No. 3
No. of Respondents
Observation Room?
XL Studio
Up to 100
Yes - 15
Room No. 4
No. of Respondents
Observation Room?
Room 4
0
Services Provided
Conveniently located of the main high street in Hammersmith, our studios are positioned perfectly in an area with a large and varied demographic - perfect for your research. Every aspect has been designed to facilitate a successful and efficient research experience. A dedicated host is assigned to each study so our clients can rest assured that their needs will be met by the same friendly face from morning until night.
Our studios are equipped with innovative technology to support national and international clients. We are able to accommodate any study from one-on-one interviews to large scale gang surveys. As a one-stop shop, we offer additional services such as recruitment covering consumer, b2b, b2c in-house moderation and translation.
Our studios come with a dedicated hostess and are equipped with the latest and most innovative research technologies:
Two-way mirrors between respondent and viewing areas
Video streaming through M3 Streaming, Focus Vision or Active Group
Client-controlled camera view
DVD and audio recording and full playback facilities
Individual headphone points with volume controls
Remote viewing of all studios available throughout
State-of-the-art usability software (TechSmith Morae)
Our Additional Services
We understand that research is far from finished when the last respondent goes home. It is our professional knowledge of project success that makes us different to other stand-alone facilities. As a one-stop-shop research solution we offer the following additional services:
Recruitment (from sample and free find)
Moderation
Translation
Full Project Management
Data collection
Transcription (English and multiple languages)
Free of charge high resolution DVDs to take away on the day
Price Guide
Day Sessions - 9am to 5pm:
Single sessions 1.5 Hours = £250
Single sessions 2 Hours = £300
Consecutive sessions 2x1.5 Hours = £450
Consecutive sessions 2x2 Hours = £550
The following are our standard services, which are included in all bookings:
Use of Discussion room for up to 8 respondents including high-speed Internet connection
Use of Viewing room including Video- & Audio-projection and high-speed Internet connection (see additional services for Live Web Broadcasting)
Use of fully kitted kitchen for storage and/or preparation of test products
Digital Video recording (available in a variety of formats)
Digital Audio recording (available in a variety of formats)
Hostessing
Tea/ Coffee/ Soft drinks and nibbles (see additional services for Hot or Cold Catering)
Evening Sessions - 5pm to 10pm:
Single sessions 1.5 Hours = £300
Single sessions 2 Hours = £350
Consecutive sessions 2x1.5 Hours = £500
Consecutive sessions 2x2 Hours = £600
Association Memberships
MRS