First Sight Studios
Viewing, meeting and researching in the heart of Bristol.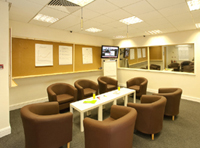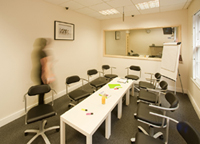 Rooms Available
Room No. 1
No. of Respondents
Observation Room?
The Lounge
up to 20
up to 15
Room No. 2
No. of Respondents
Observation Room?
The Study
up to 10
up to 6
Services Provided
Use of all in-house equipment (Projector, Flip-charts, Clip boards, notepads, pens, DVD/ CD playback, 42"/ 40" plasma TVs, Client TV viewing, Use of WiFi/ internet connections, and
Reasonable use of UK telephones calls)
Audio and video digital recording to DVD (unedited)
Webstreaming
MP3 recording of sessions.
Ante-Room
Studio management (including greeting of participants, distribution of incentives)
Complementary tea, coffee, nibbles and water
Reasonable setup and debrief time
Our Additional Services
Moderators
Recruitment
Transcription
Note Taking
Additional DVD copies
Printing and Photocopying
Catering
Transport
Price Guide
To check our latest rates, please visit our
website
.
Association Memberships
AQR, MRS and VFA.
Testimonials
"Thank you for the service you provided on the project. Astounding and it all helped to take a lot of pressure off us on the project."


Lancaster University

"It was a great venue and the staff were fab."


CS Fundraising