The West Midlands Viewing Facility
Upon its opening in 1991 WMVF became the first viewing facility in Birmingham. With decades experience in market research, we deliver the service you would expect from a first class facility. Situated in a spacious Victorian house, we are ideally located for business to business work and within easy reach of all socio economic bands for consumer research.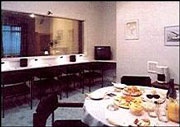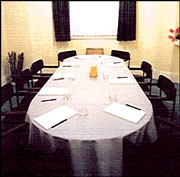 Rooms Available
Room No. 1
No. of Respondents
Observation Room?
The lounge
up to 10
up to 8
Services Provided
DVD and MP3 Digital Audio - which can be saved to USB Stick or emailed as required
Use of telephone, photocopier and fax
WiFi - iPad & iTablet compatible
Flipchart
Client tea, coffee, juice and nibbles
Dedicated studio assistant
VHS/DVD Playback and Audio Cassette Recording if required
Our Additional Services
Test kitchen (for food preparation, but not suitable for respondents)
Recruitment of groups
Price Guide
To view our rates, please visit our
website
.