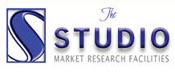 The Studio
The ultimate market research and focus group viewing facility. Our state-of-the-art viewing facility is conveniently situated in St. Albans, Hertfordshire.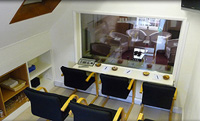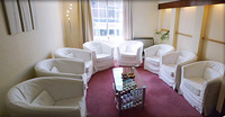 Rooms Available
Room No. 1
No. of Respondents
Observation Room?
Studio
up to 10
up to 10
Services Provided
DVD, MP3 and audio cassette recording.
DVD/CD/VHS and audio playback.
1 Way Viewing Mirror, double-glazed for soundproofing.
Flip chart, white board, clip Boards, pads and pens.
Wireless Broadband internet.
Steerable camera for close-ups.
Web streaming.
Our Additional Services
Respondent recruitment
Test kitchen
Professional Moderating
Price Guide
For more information, please visit our
website
Association Memberships
AQR, MRS and VFA