The Treehouse
The Treehouse is a brand new specialist viewing facility located in central London in the heart of Bloomsbury. Having relocated from our previous location in Queensway, we now bring you the same great team and service but from fantastic new facilities. Our facilities are stylish, whilst offering a welcoming and relaxed atmosphere to ensure you get the most out of your respondents. We offer a professional and expert service for all your qualitative research needs.

We have two spacious and flexible viewing studios plus two meeting rooms. Both studios are equipped with state of the art digital and AV equipment including FocusVision. Our home-made food is prepared on the day in our on-site kitchen (we even bake our own bread!), and as far as possible we use local and organic produce.

We have a team of experienced and friendly studio co-ordinators who are discreet and attentive, displaying a choreographic precision in the way they work to ensure everything runs smoothly, but with an added personal touch.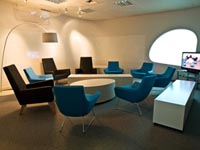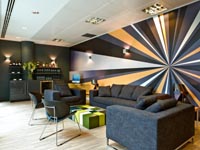 Rooms Available
Room No. 1
No. of Respondents
Observation Room?
Purple Studio
up to 10
up to 15
Room No. 2
No. of Respondents
Observation Room?
Green Studio
up to 12
up to 15
Room No. 3
No. of Respondents
Observation Room?
Meeting Room
up to 12
No
Room No. 4
No. of Respondents
Observation Room?
Room 4
0
Services Provided
Audio Recording
DVD Recording
MP3 Recording
Video/DVD playback
Freshly prepared catering
Wireless Internet
Video Conferencing
Simultaneous translation
Note takers
Meeting Room
Focus Vision
Qualitative Recruitment - Groups/Depths etc.
Price Guide
Please view our
website
for current rates and details of studios.
Association Memberships
MRS, VFA, APG, AQR