Harris Brighter but Still in Turnaround Phase
April 30 2010
Harris Interactive has announced improved results for the third quarter of its fiscal 2010, with bookings well up on 2009 and operating loss cut from $7.3m to $0.9m year-on-year. However, President and CEO Kimberly Till says the company 'still has more work to do' to complete its recovery.

<! pod><! pod>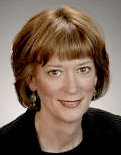 Net loss fell from $6.7m to $1.6m versus Q3 2009, but this reflected cost-cutting rather than revenue recovery: total revenue was up from $39.9m to $41.2m but the 2010 figure includes a favourable foreign currency impact of $1.7m.

President and CEO Kimberly Till says the company 'still has more work to do to achieve greater revenue and profit growth' despite 'significant progress in executing on many of our key initiatives, as well as improving our overall financial performance.' She adds: 'I believe that we have maintained an appropriate cost structure, so our primary focus right now is on building our revenue base, especially in the U.S. I am working closely with our U.S. industry sector heads to significantly increase our sales activity and pipeline to help drive as much revenue as possible in Q4 and beyond.' The roll-out of several recently-announced 'cutting edge offerings' is crucial to this growth.

Bookings for the third quarter at $44.7m were up 6% in real terms, versus the same period in 2009.

Of her recently unveiled three phase 'roadmap' for the business, Till said that good progress had been made with the first phase - turnaround of all the key parts of the business - especially in western Europe and Asia, but in the US, improvements to the business were not yet fully implemented, including putting in place stronger management and sales resources and focusing on selling more differentiated products and solutions with higher margins.

The second phase, which involves 'creating economies of scale to deliver faster turnaround of client work with improved quality and reduced cost, and developing and commercializing innovative products, solutions, and capabilities that command premium pricing', has also seen 'significant progress'. The final phase, expanding into new and related market segments, will follow.

The company's home page is at www.harrisinteractive.com .


All articles 2006-20 written and edited by Mel Crowther and/or Nick Thomas unless otherwise stated.