Australian Publishers Abandon AMAA
December 19 2016
In Australia, magazine publishers Bauer Media and NewsLifeMedia are withdrawing from the circulation audits provided by industry body AMAA, leaving only one major consumer magazine group subscribed.

<! pod><! pod>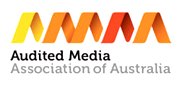 Media news site www.mumbrella.com.au called the double withdrawal 'a potential deathblow' to the audited service, following 'years of declining circulations which led to headlines every quarter highlighting most magazine titles' falling print numbers'.

The withdrawals continue an exodus started by Fairfax Media in August. NewsLifeMedia is part of global organisation News Corp and produces titles Taste, Delicious and Donna Hay; while German-owned Bauer is the publisher of Australian Women's Weekly, Cosmopolitan, Gourmet Traveller and others, and is rumoured to be in talks for the acquisition of titles from Seven West Media's Pacific Magazines, the only large consumer magazine group still in the AMAA's scheme.

The AMAA was formed in March 2013 with the merger of the country's Audit Bureau of Circulations (ABC) and Circulations Audit Board (CAB), and delivers audited media data including circulation and distribution of print and digital versions, web site analytics, exhibition and conference attendance and e-mail newsletter distribution.

emma (Enhanced Media Metrics Australia) which was also launched in 2013, is a cross-platform audience insights and readership survey funded by the Australian newspaper industry and run by Ipsos MediaCT. Bauer also gets readership data from Roy Morgan Research, which has not always seen eye-to-eye with emma and which continues to enhance its own cross-media coverage. Both these sources are based primarily on surveys of readership, while the AMAA's audit uses actual sales and distribution data.

Bauer says it will sign up to publishers' measure emma instead, and wants to focus on 'total audience delivery' rather than 'only on copy sales'. CEO Nick Chan said in a statement that the move would 'make our magazines more competitive with other main media such as television, radio and OOH, which is already traded based on the size of audiences'. He added: 'The AMAA is a highly effective organisation, but circulation audits do not properly represent how consumers are interacting with our brands across different platforms, nor do they reflect the integrated media discussions we are having with our advertising clients... The addition of emma and, in particular, its fusion of Nielsen's digital audience data, will give advertisers greater visibility on the consumers engaging with our brands. In addition to the data from Roy Morgan, we have the most granular view of total magazine brand audiences across print and digital channels'.

NewsLifeMedia leader Nicole Sheffield comments: 'Magazine brands today are consumed across many platforms including print, digital, social and events. The audience that our brands talk to is growing significantly and to reflect this, our measurement must give a complete audience picture'.

AMAA Chief Executive Josanne Ryan, quoted by Mumbrella, says the body is 'disappointed' with the decisions, and that brands will have to decide whose data they trust when apportioning their ad dollars. Critics of readership surveys say they tend to over-report, especially with well-known titles. She comments: 'In a digital-first world it's understandable that the magazine publishers are focused on multi-channel audience metrics. Print continues to form a key part of this audience network with audited circulation being a measure of the primary purchaser, and as such represents the primary reader of the print channel. Independent research by the AMAA confirmed that the ABC Audited Circulation data was rated by marketers and agencies as the most trusted metric ahead of all other third party audience metrics'. She concludes: 'The AMAA will continue to work with members to provide verification solutions for their brands, along with our work across multiple channels and supporting accountability and transparency in the media trading ecosystem'.

Web sites: www.roymorgan.com , www.emma.com.au and www.auditedmedia.org.au .