Facebook Joins Twitter on Kantar Media TV Ratings Tool
August 7 2017
Kantar Media is to integrate Facebook data into its Twitter TV Ratings tool, which will be renamed the Kantar Social TV Ratings tool.

<! pod><! pod>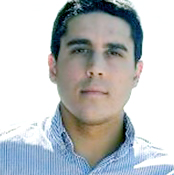 Partnering with Facebook, Kantar Media can now show clients counts of posts, likes, comments and shares across the Facebook platform as it pertains to TV programmes. They can also view the top programmes in terms of engagement, shared links and example posts published by public users, and can drill down further to view data by demographics.

The Twitter TV Ratings (KTTR) were launched in 2014, and track social media conversations and emotional sentiment around TV programmes specifically on Twitter. In addition to the UK, they operate in Spain, the Philippines, Brazil, Argentina, Colombia and Turkey, all of which will now have the Facebook data integrated. The tool has also been launched in Peru this week.

Kantar says the tool will 'in due course' add Instagram data as well as 'other key social media platforms'.

Carlos Sanchez (pictured), Director of Social TV at Kantar Media, comments, 'Working with Facebook to incorporate this data strengthens our service and provides clients with a more complete view of TV's impact in social media channels'.

Client Jenny Woods, Social Media Research Lead at the BBC, says of the announcements: 'Facebook data is a very exciting addition to the BBC's social listening. For many areas of the business, Facebook is our most popular channel but the majority of our insight around audience chatter is coming from Twitter alone. Facebook data will allow us to gain a more complete view of social TV'.

Web site: www.kantarmedia.com .