SSI Launches Suite of Self-Service MR Tools
September 6 2017
Research data solutions firm SSI has launched a self-service suite of tools, for use by experts and novices. The tools cover everything from sampling and survey building to reporting of results.

<! pod><! pod>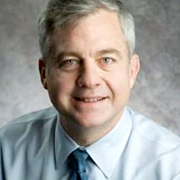 The new 'SSI Suite' includes an authoring tool called 'Survey Builder', through which users can create their own online or mobile surveys, control the questions asked and who is asked them, and define how to report results. The tool requires no complex coding, and can be used to promote the survey by e-mail, social media network, or by embedding in a company's web site. A sampling solution called 'Self Serve Sample' has been designed for targeting - by gender, age, marital status, education, income, job title and more - and works with Survey Builder and most major survey platforms, to provide integration with SSI's online and mobile sample and provide instant access to a wide range of target audiences.

A diagnostic tool called 'Survey Score' tests questionnaires before they go into field, and detects problems that may affect their outcome and success. Finally, the automated Sample API program interface allows complete control and access to SSI sample audiences, using a company's existing in-house systems.

Chris Fanning (pictured), SSI CEO and President, comments: 'SSI Suite offers researchers control, speed to market and the power of quality consumer insights 24/7, using a technology platform that has delivered more than 100 million surveys in recent years. It provides the speed and flexibility needed to compete successfully in a data-driven world'.

Web site: www.surveysampling.com .