comScore CFO Resigns as Firm Further Delays SEC Filings
September 11 2017
comScore's CFO David Chemerow has resigned to 'pursue other opportunities', while the firm has announced that its financial restatement has been further delayed until March 2018. The company has also proposed a figure of more than $100m to settle several lawsuits brought by stockholders.

<! pod><! pod>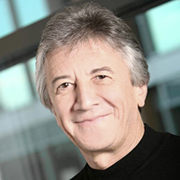 Last year, comScore saw shares plunge 35%, following the revelation that an audit had been set up to examine accounting irregularities. The company then reported in the audit that its previous three years' financial statements 'should no longer be relied upon'. During the year, it lost its co-founder and Executive Chair Magid Abraham; as well as Chair Joan Lewis, Chair of the Board's Nominating and Governance Committee Patricia Gottesman, and former CEO Serge Matta, who all resigned from their roles.

Today, the firm says that the restatement process to regain compliance with its periodic reporting requirements has been 'more complex and time-consuming' than previously anticipated, and the earliest date for completion is expected to be March 2018. CEO Gian Fulgoni (pictured) commented: 'We regret the need to extend further the date for filing our restated financials and we share the frustration of our stockholders. However, to ensure the completeness and accuracy of the past four years of financial information we will be reporting, and to ensure that we are also able to include audited financial statements for 2017, the Board has determined that additional time is needed,'

Last Friday, Chemerow resigned after serving as comScore CFO for the past year, before which, he had been COO/CFO of Rentrak prior to its acquisition by comScore. He has already been replaced on an interim basis by David Kay, the co-founder of a firm called CrossCountry, which has been providing comScore with accounting consulting services relating to its audit committee investigation, its pending reinstatements, and the audit process since July 2016. In addition, the company has formed a 'Special Committee', comprising two of its recently appointed independent directors: Jacques Kerrest and Sue Riley, who are authorized to oversee the engagement process with stockholder Starboard Value, and ultimately undertake a full financial, operating and strategic review of the company. The pair have already recommended that the Board be reduced to five members: Fulgoni, President Bill Livek, Brent Rosenthal, Kerrest and Riley; while William Engel, Russell Fradin, Lisa Gersh, Mark Harris, Joshua Peirez, William Henderson, and Ronald Korn have stepped down.

Finally, comScore says it has reached agreement of proposed settlement terms in several pending class action and legal proceedings. Under the terms of the first proposed settlement, stockholders will receive a total of $27.2m in cash (funded by comScore's insurers) and $82.8m in comScore common stock. The company has also reached another proposed settlement, subject to court approval, to resolve shareholder actions against certain current and former directors and officers; and it has agreed to pay $19m (all but $1.66m covered by the insurers) to settle claims brought by Rentrak shareholders.

Web site: www.comscore.com .


All articles 2006-18 written and edited by Mel Crowther and/or Nick Thomas.