Nielsen CEO Weighs in On Census Citizenship Question
April 24 2019
Nielsen CEO David Kenny has voiced his concerns about a plan designed by President Donald Trump's administration to add a citizenship question to the 2020 US Census, arguing that if the addition is approved by the Supreme Court, the census will yield 'flawed data'.

<! pod><! pod>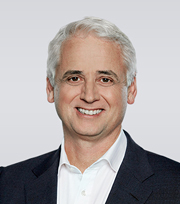 The last time the Census Bureau included a question about citizenship status in the US Census was in 1950, after which and until 2010, the question was only asked on the long form, distributed to one out of every six households. Opponents call the citizenship question 'unconstitutional', and fear that it will result in a reduced response rate among 22 million non-citizens in the US. Last August, non-profit trade body the Insights Association added its voice to concerns that the introduction of the question, without appropriate testing, will deter responses from immigrants, both legal and illegal.

However, earlier today President Trump lobbied the Supreme Court to uphold his administration's plan, tweeting: 'The American people deserve to know who is in this country. Yesterday, the Supreme Court took up the Census citizenship question, a really big deal. MAKE AMERICA GREAT AGAIN'. According to reports in today's press, the Supreme Court appears poised to back Trump's plan regarding the question's inclusion.

Writing in the New York Times, Nielsen boss Kenny (pictured) waded in, saying that if the citizenship question is added, the results will have 'significant consequences' for American businesses, which rely on census data and on the accurate reporting of consumer behavior to make their most critical business decisions.

'The advertising industry and many other businesses depend on census data to make strategic and operations decisions', according to Kenny. 'Banks and financial institutions, for example, use census information to create financial products for certain segments of the population. Utility companies use it to decide on the location of cell towers and new power lines. Healthcare companies also need an intimate understanding of the demographic makeup of different markets when they consider whether to open or close a hospital or an urgent care facility. Retailers, manufacturers and businesses of all types need accurate population data to decide where to locate manufacturing plants, distribution centers, or brick-and-mortar stores'.

'This truth set is more critical now than it has ever been before, as business reflects a changing America. My company and our peers in the advertising industry have, collectively, more than 100 years of experience with data, and we believe that including this question will result in an inaccurate census that will lead to flawed business decisions. You can count on it', Kenny concluded.

Web site: www.nielsen.com .


All articles 2006-20 written and edited by Mel Crowther and/or Nick Thomas.