Drop Census Citizenship Question, Says Insights Body
August 9 2018
In the US, non-profit trade body the Insights Association has added its voice to concerns that the introduction of a citizenship question to the 2020 Census, without appropriate testing, will deter responses from immigrants, both legal and illegal.

<! pod><! pod>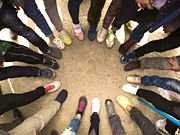 In January, six former Census Bureau Directors (Republicans and Democrats) wrote to Commerce Secretary Wilbur Ross, warning that adding an untested question on citizenship status would put the accuracy of the census at 'grave risk'. These former directors also cited evidence that even small changes in survey question order, wording and instructions can have significant, and often unexpected, consequences for the rate, quality and truthfulness of response.

The addition of a citizenship question may also add to the cost of the Census. According to the Bureau, the most expensive part of the 2020 Census will be door-to-door non-response follow-up. For the 2010 census, it cost $90m more for every 1 percent of households that didn't respond up front, and the Insights Association says the budgetary impact of adding a citizenship question could be 'severe' and require 'significant emergency appropriations'.

The Association has filed comments with the Census Bureau, flagging both the accuracy and costs issues. In a statement, it said: 'Accurate Census data underpin every statistically representative survey and study in the US and inform decision-making in both the public and private sectors, so we appreciate moves on the part of the Census Bureau and the Department of Commerce to modernize the decennial headcount for the 21st Century. However, we are severely concerned by the addition of a citizenship question to the 2020 Census questionnaire, announced by the Department of Commerce in March. We urge that the citizenship question be removed from the decennial'.

Web site: www.insightsassociation.org .


All articles 2006-21 written and edited by Mel Crowther and/or Nick Thomas unless otherwise stated.