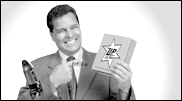 RECENT NEWS ITEMS


Behavioural Ad Targeting

<! news>

19/10/18

Controversial big data firm Palantir Technologies Inc. is reportedly discussing a possible IPO as soon as next year, valuing the company at up to $41 billion.

More

.

<! news>

19/10/18

Purchase intelligence firm Cardlytics is to open its first Asian office, in Visakhapatnam, India, and says it will hire around 80 full-time employees by the end of 2020, allowing for 'research and development around the clock'.

More

.

<! news>

18/10/18

AI-powered ad measurement and management specialist Codewise has promoted Dr. John Malatesta to CEO, replacing founding CEO Robert Gryn who moves to the Chairman's role.

More

.

<! news>



View all related news items

What's Included?
By monitoring and analysing web usersí online habits itís possible to segment them, and offer them appropriate ads and other content, hugely appealing to advertisers. This means using cookies and Ďtrackingí people. It also means convincing both the public and various privacy groups that it can be, and that it is, thoroughly anonymous.
FEATURES
Direct Hit by Helen Gawor Managing Director, Connect Insight
An Innovation in Digital Advertising Self-Regulation by Nick Stringer Director of Regulatory Affairs, Internet Advertising Bureau (IAB)
Hi Iím a Consumer; Let Me Tell You Something About Myself! by Carola Verschoor, Managing Director, BrainJuicer Netherlands
Rewards for Good Behaviour by Nick Stringer Director of Regulatory Affairs, Internet Advertising Bureau (IAB)
CURRENT JOBS IN THIS SECTOR
Market Research Analyst Sydney
Insight Director - Leading Media Agency Central London
Qualitative Director Dubai
Senior Insight Analyst London
Research Director Shopper and Retail Central London
Director or VP, Marketing Science Los Angeles, CA, USA

>> More jobs in this sector

>> View all jobs on MrWeb

<! img src="insight-banner.gif" align="right" border="0" alt="InsightExpress"><! img src="populus-bnr.gif" border="0" alt="Populus">
FEATURED SUPPLIERS
<! featsupp>

WebTrends Inc

We help you turn the data generated by your web site, blogs, online campaigns and enterprise systems into understanding of your customers and, ultimately, business opportunity. www.webtrends.com

Phorm

A global personalisation technology company that makes content and advertising more relevant to consumers. Our innovative platform delivers a more interesting online experience, with industry-leading privacy standards. www.phorm.com

Rentrak

Rentrak Corporation is an industry-advancing media measurement and research company, providing content measurement, analytical services and unique insight to the most recognizable names in the entertainment industry. www.rentrak.com

eXelate

eXelate, the first and largest open marketplace for online targeting data, and the leader in data management tools for publishers. www.exelate.com
<! featsupp>
ALL SUPPLIERS
Audience Science - ClearSight Interactive - eXelate - Harris Interactive - Nielsen - Phorm - Rentrak - TRA - WebTrends
Please
email
if there are any relevant agencies you don't see listed here.