Sascha Theismann

Sascha Theismann is Managing Director of Surveypark and has spent over a decade helping brands connect with consumers and employees to drive better business, having founded an MR agency specializing in satisfaction and loyalty programs. He currently runs Surveypark – the DIY arm of EFM platform provider, Globalpark, based in Germany.

Read the full biography here.
One Size Fits Many
Why sometimes, there's nothing better than a standard template
23rd June, 2011
Using market research to gather the information required for strategic decisions is an everyday activity for many companies. Businesses are increasingly likely to run their own market research projects alongside those they commission to market research firms, especially in the current economic circumstances. This has led to a boom among suppliers of DIY survey solutions.
But the cost saving is only one reason why companies take on market research projects themselves. In particular when the lines of enquiry are very specialized, the process can be significantly accelerated. A lengthy familiarization period can be avoided and coordinating with a research agency is unnecessary. If the project demands expert knowledge on a subject or industry, market research companies tend to spend their time optimizing the structure of the questionnaire but are not in the position to write the questions. Having the option to plan and implement market research projects as soon as they are required, without having to budget for them in advance, makes the whole project faster and this alone is a justification for the use of DIY tools.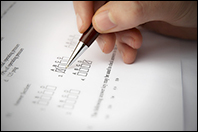 Having written the questionnaire, there is a wide choice of companies and software for fielding your survey. The software must be able to meet data protection and security rules because surveys and survey results are confidential. Neither businesses nor participants want to take risks with security and anonymity. DIY systems should also offer users a choice of question types and this is how DIY survey solutions differ from polling tools, which usually only allow the user to ask one question.
Modern survey applications do more than simply displaying question and answers. To enhance the experience of the respondents, they enable the survey author to distribute questions over several pages and include filtering and routing. Responses can be randomized and questions can be made compulsory. In comparison to professional high end questionnaire editors, these tools do not have several key functions, for example quota control, quality checks and plausibility testing, loop functions etc. Unlike professional software, DIY tools do not usually fully support mobile devices.
To invite respondents, the majority of the polling tools can only give a link to the survey, which can then be published on a website or inserted in an email. This is a very simple, but a totally unstructured way of working, since you have no control over who participates. It is better when you can email survey invitations to the target group. In this way, it is possible to ensure that the right people take the survey and that they only take it once. This does of course require that you keep your address book up to date and that you have the capability to select sample for each project and email them individually. Ideally, during fieldwork, you should also have the option to send reminder emails.
In many cases it is not enough simply to write questions – they must suit the methodology and produce data that can be analyzed. In particular in companies that do not have any expertise in market research, this can lead to problems. But there are solutions that provide ready made questionnaire templates. The companies receive prototype questionnaires on a range of subjects. Template based solutions enable anyone, even those without specialist knowledge, to publish a survey within minutes. In this way the users have the advantages of online research combined with the very simple but highly functional survey templates.
Survey templates also have the advantage of offering comparability. In particular with surveys that include general questions, for example satisfaction surveys or evaluations of company processes. How is a net promoter score of 80 to be evaluated? Only if you can compare these values with a group that is relevant for the company can you correctly calculate the added value. When gathering benchmark data, it is important to ensure that the data is good quality, the data protection rules are adhered to and anonymity is guaranteed.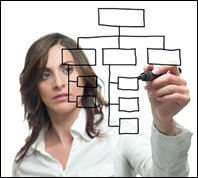 All in all, template-based systems are sufficient for most of the market research activities and due to the above mentioned reasons superior to pure DIY questionnaire generators. The world is full of questionnaires with methodical and technical problems. Who needs them? This only leads to frustration and a gradually decreasing willingness to participate among the respondents. Or do you know anyone who likes an unfiltered questionnaire, answers without alternative categories or wasting time about vague question wording?
With the majority of surveys in the B2B/B2C context, companies try to find the same answers. How is the perceived quality of their products and services and how do customers rate certain processes, products, concepts and promotional products? The dimensions and issues in employee and customer satisfaction measurements are mainly the same too. So it might be a good choice for the majority of research projects to rely on high quality questionnaire templates rather than trying to create something that is not suited to gaining proper data for actionable results. Especially when there is a possibility to compare the data with industry-specific benchmarks, companies get true added-value.
To summarise, DIY systems cover an entire market. There are tools for everything from polling to fast opinion gathering on Web sites, and entire survey solutions for personalized and anonymous surveys. These systems sometimes offer very advanced questionnaire design features. But this does not help us to get rid of bad questionnaires. DIY systems give the misleading impression that everyone is able to create and conduct market research projects. Of course, the users are asking questions but many of them are not collecting data which can give rise to actionable results. Far better to use templates which have been shown to work with the added benefit of being able to use benchmark data for the proper interpretation of the results.



Sascha Theismann
<! There are currently ><! span style="color: #000;"><! /span>Comments on this article

Want to share your thoughts...?

<! comments> <! comments>

NOTE: Please note that this board is moderated, and comments are published at the discretion of the site owner.