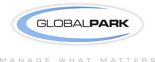 Sascha Theismann
- Managing Director - Surveypark , Globalpark
Sascha has spent over a decade helping brands connect with consumers and employees to drive better business. Having first caught the MR bug while studying Economics in university, he eventually founded and managed his own agency, Smart-Research GmbH, for eight years.
During this time, Sascha grew from a human resources focus to specialize in satisfaction and loyalty programs across consumers and employees - a mix he deems critical for sustainable growth of any organization.
During this time he also came to appreciate good survey design and the benefits of standardization for benchmarking and tracking. Because of this, he jumped at the opportunity to run the new DIY division of Globalpark: Surveypark. Sascha is currently responsible for the development and launch of Surveypark in German markets, while contributing to overall business development strategy at Globalpark.
Sascha Theismann's current articles:
(1)
One Size Fits Many - 23rd June, '11