John Owen

John Owen is CEO of QSR International - the world's largest qualitative data analysis software developer, with clients in more than 150 countries and offices in North America, Europe and Australia.

Read the full biography here
Drowning in Data
has QDAS technology finally come of age?
By John Owen - 22nd October, 2010
Whether you blame the internet, people's insatiable appetite for downloading content, or Gen Y's tendency to share everything and anything on the world wide web, the fact is, in today's world, we're bombarded with more data than ever. And organising that data, let alone making sense of it, is causing quite a headache.
According to Merrill Lynch, up to 80% of all potentially usable business information originates in unstructured form, including documents, video, audio, pictures, PDFs, and social media chat. According to the Gartner Group, unstructured data doubles every three months and seven million web pages are added every day, meaning it's not just about numbers and the what and when any more, it's about a whole host of information sources which focus on the why and how.
A call to action

Inevitably this is changing the way businesses view their data. Organisations realise that paying attention to this unstructured information is much more important than they gave it credit for a few years back and market researchers are seeing a general raising of awareness in the qualitative research arena.
In its annual Global Market Research 2010 industry study in cooperation with KPMG, ESOMAR offers a call to action to the industry to build on its strengths, and exploit opportunities, particularly those stemming from developments in technology, online research and social media. The importance of which is reflected in the growth of online as the predominant global methodology, with online quantitative research representing an estimated 22% of research methods or US $6.4 billion in 2009. The new categories of online traffic measurement (1%) and online qualitative research (1%) also indicate areas for potential future growth for the industry – both in size and sophistication.
For market researchers, this presents a golden opportunity. Not only do they have greater access to more detailed, candid information than ever before, the data explosion means that their clients are also acutely aware that they are already holding or know where insight lies. Put simply - businesses need the expertise of a market researcher to make sense of the vast amount of data their systems are collecting.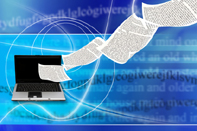 With this opportunity, however, comes challenge. Whilst they have the expertise to extract meaning from it, market researchers are facing a similar problem to their clients, of how to deal with such a large, unwieldy volume of unstructured information.
One of the ways in which market researchers can meet this challenge, is by embracing qualitative data analysis software (QDAS).
In the past, market researchers have been sceptical of using QDAS to analyse their information, because traditionally, whilst computers have been very good at number crunching, they've not been so great at understanding unstructured data. Also, for a long time market research was predominantly about numbers. Qualitative research – and its software programs - were considered resource intensive and relied on small volumes of data collected predominately through interviews and focus groups that didn't necessarily reflect the 'majority view'.
But QDAS technology has matured, and advancements in the last ten years have meant that more sophisticated programs can assist researchers to extract the critical information from both structured and unstructured data.
Making sense of the data

One of the big advantages of QDAS is that there is no limit to the size of the research projects that can be undertaken, thanks to the capabilities of computer storage. It also means that researchers can archive multiple projects and revisit and build on them over time, a great plus for their clients.
Secondly, making sense of the unstructured data that comes in all forms, including pictures, audio, text and video as well as spreadsheets, is made much easier and much faster with QDAS solutions, which quickly grasp themes and patterns for researchers to explore. This in turn encourages researchers to use new data forms and introduce new types of analysis that technology makes possible.
Whilst QDAS technology relies on the well-established strategies used by researchers to analyze qualitative research data, new automated tools like visualization features and text analytics, which display connections in data at the touch of a button, can help speed up the analysis process.
In addition, the software allows the analysis process to be structured. Its progress can be recorded as it develops, establishing an audit trail that clearly demonstrates how the analytic ideas and themes emerged. This can prove particularly useful for researchers when reporting their findings to clients.
With QSR International's launch of its software program NVivo 9 and NVivo Server this month, market research team members will be able to work in the same project at the same time, speeding up the analysis process even further and removing all of the administrative tasks associated with merging everyone's work later.
A world of opportunity

QDAS software packages that have these functions and capabilities are going to open a whole new world of opportunity for the market research industry. More importantly, the industry will need to adopt them as standard research practice in order to provide the service today's businesses demand and deliver outcomes that can be interfaced with the business intelligence systems already being used within companies.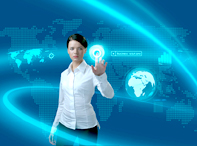 Besides, market researchers have a lot to gain by leveraging QDAS technology; quicker turnaround of projects will mean they'll be able to reduce their overheads by servicing a greater number of clients with the same level of resources with more comprehensive outcomes. From the client side, better information management and greater insight of their data, will result in improved customer service or experience, increased competitive edge and improved collaboration between departments and less duplication of work.*
The art of interpretation

QDAS technology is not a panacea however. Although computer software can shoulder a lot of the work, it's the human brain that still needs to do the thinking. QDAS detractors will be comforted by the fact that, however advanced, technology will not replace the market researcher's art of interpreting qualitative data.
While software offers several ways of organizing and managing qualitative research data, computer programs do not, on their own, provide the answers. Rather, a computer can free the mind of the researcher from the mechanics of qualitative data analysis so the focus can be placed on the more important aspect of research - the thinking.
In addition to this, users need to bear in mind that technology isn't yet clever enough to decipher between what's fact and what's fiction on the internet, and that not every piece of data should be taken at face value.
IDC analysts predict that unstructured data will grow at twice the rate of conventional structured data held in databases. As long as the market research industry views technology as an ally and not the enemy, qualitative data analysis software has the opportunity to help market researchers harness the power of all this data and not be daunted by it.
* Based on a survey by UK-based Coleman Parkes Research.



John Owen
<! There are currently ><! span style="color: #000;"><! /span>Comments on this article

Want to share your thoughts...?

<! comments><! comments>

NOTE: Please note that this board is moderated, and comments are published at the discretion of the site owner.