Crispin Beale Named Insight250 CEO
Former Chime Insight & Engagement Group CEO Crispin Beale has been named Chief Executive Officer of the 'Insight250' awards, which were set up earlier this year to recognise MR industry 'leaders, visionaries and pioneers'.

<! pod><! pod>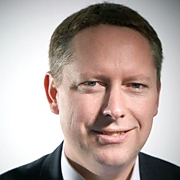 Earlier this month, industry association ESOMAR and survey analysis software provider mTab partnered to expand on the Insight250 initiative, with a commitment to making the list the 'global standard'. Beale (pictured) currently serves as a UK representative for ESOMAR and is a long-term Board Director, and past Chair of the Market Research Society (MRS); he is currently an advisor to shopper insights specialist Behaviorally and to mTab; and he is the creator of the Insight250.

Until the end of 2018, Beale had spent nearly nine years as Group CEO of CIE and CEO of Facts International (whose parent company Chime Communications was acquired by WPP and buyout specialist Provident Equity Partners in 2015). Earlier, he worked for the Royal Mail Group as Director of Marketing Services - Insight, Intelligence & Analysis; BT plc as Head of Customer Satisfaction, Research, Intelligence & Communications Planning; and Dixons Stores Group as Global Head of Research & Customer Action. Talking about his new role, Beale explained he is keen to engage widely, including with national associations, and ensure the awards are diverse and inclusive, championing individuals across every continent, every sector, and all disciplines.

Commenting on Beale's appointment, Insight250 Chairman Mark Langsfeld, who is also CEO of mTab, said: 'We needed an individual who is a leader and innovator in market research to oversee the Insight250 operations. More importantly though, we wanted a connector of professionals across the global insights community and Crispin's experience and network is incredible in this realm. He is also an inaugural Insight250 honoree, so he was an obvious choice.'

Nominations for the 2022 Insight250 officially open on October 18 at www.insight250.com .