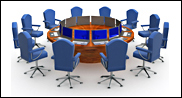 RECENT NEWS ITEMS


Online Panels

<! news>

13/8/18

UK regulator the Information Commissioner's Office (ICO) has appointed an Executive Director for Technology Policy and Innovation. Simon McDougall, currently MD of IBM-owned consultancy Promontory, will seek to ensure privacy is embedded in new technologies and business systems.

More

.

<! news>

10/8/18

San Diego-based online panel and technology company Branded Research has opened a sales office in Boston, MA, where it has hired sales team members Josh Mankiewicz and Will Luckey.

More

.

<! news>

9/8/18

Manchester, UK-based Join the Dots has reported a 12.7% increase in revenue to £6.41m for first six months of 2018, compared with the same period in 2017.

More

.

<! news>



View all related news items

What's Included?
What many people think of as 'online research'. Panel providers offer access to pre-recruited respondents who generally complete a number of surveys over time. Most are large and broadly based. Often sold as fieldwork-only, they are distinct from custom panels (qv) in that they are not developed with or specifically for one client.
FEATURES
I'm Listening by Jamie Thorpe - Head of Commercial Relations for Measurement, Grass Roots
Could Do Better by Greg Ward - Director, Fly Research
Plenty more fish in the sea? by David Day - Global CEO, Lightspeed Research
Online Research in the Middle East and North Africa by Tamara Deprez - Head of Y! Maktoob Research and Marouane Sanhaji Panel Manager Y! Maktoob Research
Survey Design: Back to Basics? by Chris Dubreuil - VP Client Development, UK, Research Now
Online's Balancing Act by David Day - Global CEO, Lightspeed Research
CURRENT JOBS IN THIS SECTOR
Account Director / Team Leader - Shopper Insights and Consumer Panel Expert - Melbourne, Aus
Panel and Sampling Manager – Maternity Cover - Central London
Associate Client Director / Client Director - Princeton, NJ, USA
Online Project Manager - Sydney
Panel Administrator - Media Research (TV) - Switzerland (UK)
Senior Acquisition Coordinator - Cincinnati, OH, USA
Analyst CS - Cincinnati, OH, USA
Research Executive - Media / TV / Broadcasting - Central London


>> More jobs in this sector

>> View all jobs on MrWeb

<! img src="insight-banner.gif" align="right" border="0" alt="InsightExpress"><! img src="populus-bnr.gif" border="0" alt="Populus">
FEATURED SUPPLIERS
<! featsupp>

Lightspeed Research Ltd

A global interactive data solutions provider delivering market research results through global panels. Lightspeed Research provides access to household members across 34 countries in Europe, North America and Asia-Pacific. www.lightspeedresearch.com

Research Now

Research Now are the International Online Fieldwork and Panel Specialists, offering a one-stop shop for international online fieldwork across 36 proprietary, research-only online panels worldwide. www.researchnow.co.uk

iTracks

Itracks is a world-leading expert in online market research, recognised by leading market research professionals and Fortune 500 companies as the most client-focused, reliable and flexible available. www.itracks.com
<! featsupp>
ALL SUPPLIERS
AOR - CINT - EMI Surveys - Epsilon - e-Rewards - Freshminds - Geoscape - GMI - Greenfield online - Harris Interactive - Hotspex - Itracks - Knowledge Networks - Krea - Lightspeed Research - Livra - Maktoob Research - MarketTools - ODC - Opinionpanel - Peanut Labs - Pulse Group - Radius Global Market Research - Research Now - Research Panel Asia Inc - Sample Czar - Scarborough - SSI - Toluna - Usamp
Please
email
if there are any relevant agencies you don't see listed here.