AGENCY
SEARCH PAGE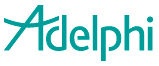 Get in touch with us...
Who to contact?
Andrew Ward
Address:
Adelphi Mill
Bollington, Macclesfield, Cheshire SK10 5JB, UK
Telephone:
+44 (0)1625 576060
Fax:
+44 (0)1625 575853
Email:
andrew.ward@adelphigroup.com
Web:
https://www.adelphigroup.com/marketresearch
Adelphi International Research
Recent News:
DRNO
(Daily Research News Online)
COMPANY OVERVIEW
What we do...
Adelphi International Research provides relevant and actionable research insights, through offering:
* Delivery of impactful research by ensuring clear focused communication of outputs, resulting from strong alignment with your internal objectives and communication needs - no more reworking results.
* A truly global business offering access to marketing research services at a truly global level.
* Disease understanding developed over 22 years across a wide range of therapeutic areas.
* Depth of expertise and experience with many years of senior research experience.
Number of employees:
50-99