AGENCY
SEARCH PAGE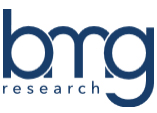 Get in touch with us...
Who to contact?
Phil McCormick
Address:
7 Holt Court North
Heneage Street West, Aston Science Park, Birmingham, B7 4AX, UK
Telephone:
0121 333 6006
Fax:
0121 333 6800
Email:
phil.mccormick@bmgresearch.co.uk
Web:
https://www.bmgresearch.co.uk
BMG Research
Recent News:
DRNO
(Daily Research News Online)
COMPANY OVERVIEW
What we do...
BMG Research is amongst the largest full service agencies to specialise in the collection, processing, analysis and dissemination of information to realise effective consultation and engagement. With over 20 years' experience of working with local authorities and their partners, BMG Research has a wealth of experience to share - particularly when it comes to consultation and two way communication.
Number of employees:
100-199