Committee Puts Pressure on Arbitron
December 4 2009
In Washington, a committee Chairman has hinted at the possibility of legislation to help resolve arguments over Arbitron's PPM device. Edolphus Towns concluded Wednesday's hearings by giving the firm 30 days to come up with a schedule to address the concerns of critics.

<! pod><! pod>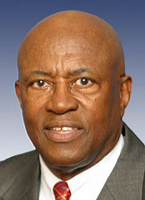 Towns has been a critic of the PPM for some time, siding with radio stations and pressure groups who claim the PPM methodology undercounts minority listeners.

At Wednesday's sessions, key evidence came from George Ivie, Executive Director / CEO of the Media Rating Council (MRC), who said there was little doubt the PPM represented an improvement over diary ratings, but that response rates had disappointed the MRC: around 25% of PPM panelists do not wear their meter every day, with a higher figure among young people and minorities. The MRC is asking Arbitron to increase the amount of personal contact with and training provided for panelists - it has only done this to the Council's satisfaction in one of the two markets approved so far, Houston. In the other, Riverside-San Bernardino, CA, the MRC has noted a decline in performance metrics since accreditation: 'Arbitron needs to demonstrate it can sustain performance' says Ivie.

Arbitron CEO Michael Skarzynski told the morning session the firm's methodology was solid and the technology was not to blame for the challenges minority broadcasters face, which include high levels of debt. He said Arbitron was making continuous efforts at improvement including expanded use of CPO (Cell Phone Only) sampling, and this year adding questions about country of origin in its recruitment process.

The meeting heard input from broadcasters who considered Arbitron 'an unregulated monopoly' and called for 'significant improvements' to the PPM, hinting that Arbitron was not prepared to spend the money needed to get proper, representative recruitment. In support of the company, Radio One President and CEO Alfred Liggins III said PPM 'is not responsible for problems being faced by some minority operators... PPM does not discriminate against minority stations. There is always a learning curve with a new service'. He added his belief that broadcasters should 'move ahead with [the PPM] while helping Arbitron to improve it.'

Skarzynski stressed the company's commitment to working continually on these improvements, but also the robust performance already achieved: 'We don't feel our service is flawed. For nine markets, including New York, our performance is strong and we're performing at a level that deserves MRC accreditation. We welcome suggestions for improvements. We're making improvements.'

Towns disagreed, commenting: 'Arbitron seems to take the MRC's code of conduct as a mere suggestion. This approach must change... I'm willing to go to legislation, but I'd like us all to work together.'

Hitherto, MRC accreditation has not been regarded as legally necessary for audience measurement services: this week's developments however do seem to underline that without it, research providers are exposed to legal problems and possible government interference in what was previously seen as a commercial matter.

Web site: www.arbitron.com .


All articles 2006-23 written and edited by Mel Crowther and/or Nick Thomas unless otherwise stated.