Split Decision in First Round in OTX Case *
March 26 2010
In the US, OTX is suing former employee Kevin Goetz, who left the firm earlier in the year to set up his own consultancy. In an initial ruling* on an application to stop Goetz from using OTX norms data, Judge James Chalfant has accepted assurances it will not be used while the case proceeds.

<! pod><! pod>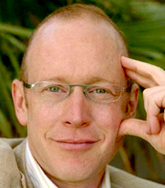 Movie-tracking veteran Goetz, who was previously President of the Worldwide Motion Picture Research Group at OTX (Online Testing Exchange), left in February to found Screen Engine, which offers screening research, exit polling and qual analysis to the motion picture industry.

Goetz has worked in the movie research business for 23 years and prior to joining OTX in 2003, worked at entertainment specialist NRG, now part of Nielsen.

Shortly after setting up his new firm, Goetz was joined by former colleague Rachel Parness, who had previously served as Head of OTX's Screenings and Qualitative Division.

OTX has now filed a 116-page lawsuit against Goetz, claiming he used its data to launch the rival company. The suit also alleges Goetz breached his contract by attempting to solicit employees and OTX clients for his new company.

OTX initially pushed for an emergency injunction barring Goetz from using its data. Los Angeles Superior Court Judge Chalfant has now noted the assurance of Goetz's counsel Gary Nevers that 'the norms generated at the plaintiff's business will not be used for any purpose, throughout the pendency of this case, without further order of the court'. Both sides have pronounced themselves pleased with the initial ruling.

The injunction was designed to prevent Goetz from using benchmarking scores gathered from thousands of test screenings over many years, that he allegedly took from OTX.

One of OTX's lawyers Dawn Coulson said that the judge had noted that while companies can compete fairly, a competitor cannot use confidential and proprietary information from another company.

'Its norms are confidential and proprietary information belonging to OTX, and as such, the judge ordered that Screen Engine cannot use OTX's norms,' she stated. 'Further, the judge specifically commented that Kevin Goetz cannot use OTX's norms that he claims to know off the top of his head.'

Commenting on the judge's decision, Goetz said he felt 'vindicated', and added that Screen Engine will continue focusing solely on responding to the needs of its clients.

Nevers added that Chalfant's decision 'confirms that Screen Engine is free to continue its business without any interruption or change in its operations'.

According to press reports, relations between Goetz and his former employer soured after Ipsos acquired OTX in January. Following the sale, reports claim that Goetz approached OTX colleagues with a proposal to run their screenings as an independent contractor.

* Editor's Note: The Court initially published a summary indicating that the ruling was a rejection of OTX's application, but has now corrected this summary to 'partially refused... partially granted'. The above article has been edited to reflect this change of emphasis.


All articles 2006-23 written and edited by Mel Crowther and/or Nick Thomas unless otherwise stated.