ESOMAR Warns Members about The Research Express
June 28 2011
Global research association ESOMAR has issued a warning to its members about an online research firm called The Research Express, following complaints about the firm's sub-standard levels of service and its refusal to return deposits.

<! pod><! pod>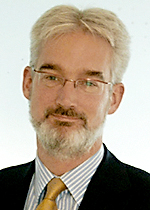 MrWeb also received complaints about this firm last year, and contacted ESOMAR's Director General Finn Raben (pictured) to enquire whether the body was conducting its own investigation.

In August, Raben confirmed that The Research Express had removed ESOMAR's logo from its web site after the association 'threatened it with legal action'.

In its warning statement today, ESOMAR explained that several of its members sub-contracted The Research Express to conduct online fieldwork on their behalf, but after paying 'substantial deposits', they found that the work they received appeared not to be credible. When the members tried to discuss this with the company, communications either 'became very complicated', or ceased altogether.

Deposits were never repaid, and work then had to be conducted again by other companies.

Another complainant said that online interviews that The Research Express claimed were completed by respondents in different countries appeared to have originated from the same IP address in Germany.

Further, ESOMAR investigations revealed that surveys that would normally take about 25 minutes to complete, were completed in less than one minute.

Enquiries by ESOMAR's Professional Standards Committee showed that while The Research Express web site states that the firm is certified under ISO 9001: 2000 and ISO 1004001, the Spanish ISO body has confirmed that the company has not undergone ISO procedures.

Additionally, ESOMAR found that references provided by The Research Express to one of the complainants, were provided from company domains that were registered and owned by the same person who owns The Research Express web site domain (this person has a further 191 domains registered in his name).

Reports have been made to the police in Germany and the UK about the activities of this company, and ESOMAR is recommending that members regard any offers from The Research Express with the 'utmost caution'.

Web sites: www.esomar.org and www.the-research-express.com .


All articles 2006-21 written and edited by Mel Crowther and/or Nick Thomas unless otherwise stated.