Obituary: NatCen Co-founder Roger Jowell
January 3 2012
Social statistician and NatCen co-founder Professor Sir Roger Jowell died on Christmas Day after a heart attack, at the age of 69.

<! pod><! pod>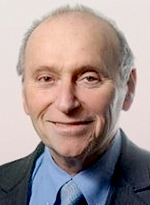 Roger Jowell was born in South Africa in 1942, and after graduating from the University of Cape Town moved to London where he began his research career at RSL. In 1969, he and colleague Gerald Hoinville left their jobs to co-found Social and Community Planning Research (SCPR) - a charitable research institute independent of government, academic and commercial interests, which was later re-named the National Centre for Social Research (NatCen).

For the next three decades, Jowell guided the company's growth, while also helping establish a number of social surveys including the firm's flagship British Social Attitudes survey and the British Election Studies. Other notable studies include the National Survey of Sexual Attitudes and Lifestyles, a series of deliberative polls funded by Channel 4 in the 1990s, and the English Longitudinal Study of Ageing.

While still at NatCen, he also set up the 34-nation comparative study, the European Social Survey (ESS), alongside a group of leading international experts, and in 2003 he moved with ESS to City University where he became Research Professor and Founder Director of the Centre for Comparative Social Surveys. In 2005, ESS was awarded the Descartes Prize for 'excellence in collaborative scientific research' - the first social science project ever to have been shortlisted for the award.

Jowell was a Professor at City University, London until his death, and he lectured and published widely while also serving on the board of The UK Statistics Authority.

In 2001, he was awarded a CBE and in 2008 he was knighted in the New Year Honours list for services to social science.

NatCen colleagues Carli Lessof and Alison Park said that while Jowell worked extremely hard to the end of his life, he had many personal interests including cricket, antiques, his home in the Forest of Dean and entertaining a wide circle of friends. Their statement adds:

'Roger's personal qualities made him such a fantastic colleague, mentor and friend. He was a tremendously engaging man, with a wide range of interests and considerable curiosity about the social, political, cultural and sporting worlds. His charisma and charm, added to his wit - and what could be a mischievous sense of humour - meant he was able to engage with a wide range of people and invariably left a lasting impression'.

Earlier in his life, Jowell had been active in left-wing politics and anti-apartheid activities - both in South Africa and in the UK - and in 1970 he married fellow Camden London Borough Councillor Tessa Jowell, who later became a minister in Tony Blair's cabinet.

Jowell is survived by his third wife Sharon Witherspoon, and his two sons, Marco and Adam.


All articles 2006-21 written and edited by Mel Crowther and/or Nick Thomas unless otherwise stated.