MRS Conference Feature: Beyond Clichés and Contradictions
March 28 2013
Social researchers can draw fascinating insights into complex political and cultural issues - yet so often see them reduced to soundbites and two-dimensional summaries by the media. We promise not to do the same as News Editor Mel Crowther (pictured) reports on this session from Tuesday last week.

<! pod><! pod>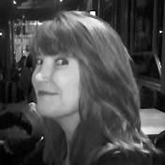 Ben Toombs, Director at TNS BMRB framed the debate by asserting that people are complicated and society is complicated too - why when we pick up a newspaper or listen to a politician, do things seem so much more black and white? If we want to get beyond a simplistic view of society and really understand the nuances of social issues, Toombs argues that we must examine the challenges social researchers face.

Opinion Leader's (OLR) Michael Thompson and Adam Palenicek were first up on the stage, describing a government project following the London bombings in 2005, in which they were tasked with examining the possible paths by which some young Muslims become radicalised. With no typical profile existing to define those who have previously been drawn in, OLR spoke with young people in West London schools and outside mosques to identify four possible factors which might lead to radicalisation: family structure and strength; employment status, with few job opportunities fuelling social resentment; immigration status, particularly recent immigrants deemed to be most vulnerable; and gangs as a flashpoint for radicalisation.

With most fundamentalists claiming their only allegiance is to Allah and Islam, it was surprising that the research showed that many of the young people interviewed define themselves as having a dual Muslim/London identity. The team then analysed those areas which could be regarded as a counter weight to radicalisation - a structured sense of identity and sense of place, balanced by the reinforcement of the idea that radicalisation messages are irrelevant for this group of individuals.




Up next were Alice Coulter and Eleni Romanou from TNS BMRB, who explained their frustration with a media which often condenses their work into simple soundbites, designed to reflect a journalist's personal viewpoint. Following press reports about a graduate forced into an unpaid work experience scheme at Poundland, Coulter and Romanou conducted a study in which they discovered that the majority of job seekers interviewed found work experience schemes beneficial - reinforcing their fear that complexity and nuance is being brushed aside by the media.

This led to them considering three possible approaches to the problem of media simplification: do nothing; work with clients as media advisors; or go it alone and provide soundbites of their own. While they felt the latter approach might offer the course of least frustration, this created a question mark over the actual ownership of the resulting data.

YouGov's Oliver Rowe and Simon Mottram then provided a brief snapshot of UK society, by examining the public's concerns following scandals such as the MPs' expenses, phone hacking, and police bribery. They also discussed a piece of recent research which found that even though the banking sector's reputation has taken a nosedive, the public believes the banks are critical to the UK's economic growth. Despite this, RBS CEO Stephen Hester's claim that the banks have become 'detached from society' was born out in the research, which shows a huge gulf still exists between banks and their customers.

Finally, NatCen's CEO Penny Young closed the session by emphasising the need for social researchers to be seen as commentators, in order to communicate how their work impacts society.


All articles 2006-22 written and edited by Mel Crowther and/or Nick Thomas unless otherwise stated.