MRS Conference Feature: Tracking the Boris Bike
April 2 2013
In the Tuesday pre-lunch slot at the recent Conference, speakers addressed the issue of how location-specific information can help us with business planning. DRNO News Editor Mel Crowther reports on how these technologies are being used to help us understand transportation issues.

<! pod><! pod>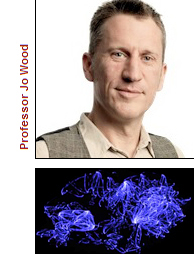 Existing research into cycling behaviours has previously either relied on detailed ethnographic studies or larger public attitude surveys. However, data drawn from shared-bicycle schemes offers new research possibilities.

By working collaboratively with Transport for London (TfL), Jo Wood, Professor of Visual Analytics at University of London's giCentre (part of City Collaborative Transport Hub) and his team have mapped the first five million journeys undertaken by users of the London Cycle Hire scheme. One benefit of the study is to enable TfL to ensure there are enough rental bicycles available to meet the demands of the city's tourists and commuters.

Since its launch in 2010, the scheme has been used for more than 18 million journeys. Regular commuters can register their details to enable them to take bikes whenever they need them, while tourists can use interactive touchscreens based at each docking station to book and pay for bikes.

Each time a cycle is taken from and returned to a particular docking station, the system records this information. Combine this with other TfL data - such as customer identifier, gender, and postcode - gathered from the rental transactions, and analysts can map who was taking these routes, where they were going, when they were cycling, and then make an educated guess at why they made specific journeys.

Several eye-catching visualizations were created to show the behaviour and route preference patterns of the capital's bike riders - with every journey represented by a bright blue line, curving from starting point to destination. The process of simplifying and filtering the initial frenzy of lines (see graphic) down to a more sensible and usable overview - the map transforming before our eyes - was in itself an interesting exercise in data representation and visual display.

Key insights drawn from the data showed, among other things, that those who turned up on spec were more likely to be weekend leisure users, while those who signed up in advance, were probably commuters taking regular routes to and from work. Men most often took the latter type of journey, and it was possible to see patterns emerging of commuters collecting bikes from the main train stations such as Kings Cross and Waterloo in the mornings, and then later dropping them off at central locations near to their work.

Professor Wood says that understanding this behaviour has enabled TfL to answer many questions about the cycling habits of London's bikers. Through this deeper understanding, TfL has not only been able to determine the best location to build docking stations and when it is necessary to move bikes around the city to meet specific demand, it is now also able to offer guidance to other transport planners in cities around the world, which are aiming to develop and expand their own cycling services.


All articles 2006-22 written and edited by Mel Crowther and/or Nick Thomas unless otherwise stated.