MRS Conference Review: Sorrell on Google, Mergers, DIM
March 19 2014
Described by MRS CEO Jane Frost as a 'brand in his own right', WPP leader Sir Martin Sorrell opened this year's conference with an overview of how his group is moving towards a more 'digital' future. Mel Crowther reports.

<! pod><! pod>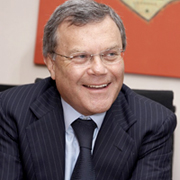 WPP, the world's largest ad company by revenues, comprises a number of high profile ad agencies, government lobbying and PR companies, and media investment and management firms. It also includes a division which Sorrell defines as offering data investment management, previously known as consumer insight or market research, delivered through WPP's Kantar agencies such as TNS, BMRB, Added Value, Millward Brown, and Lightspeed. Despite the rather unfortunate D.I.M. acronym, Sorrell told delegates that since introducing the term last August, this part of the group has been growing rapidly.

Despite this growth, since the global financial crisis, WPP's custom research business has been squeezed, while the group has seen very rapid growth from its syndicated arm. Today the revenues WPP earns from web-related aspects of the business are around $6bn out of $18bn per annum, with $14bn coming from digital and interactive marketing, programmic buying and big data. Sorrell explained that this has resulted in a need for more staff with skills in programming, data, and digital - with the latter area requiring expertise in search, display, mobile, video, and social media.

Google - friend or frenemy?

While the Internet has created more value for WPP than it has destroyed, Sorrell warily described Google as both a 'research phenomenon' and a 'frenemy': not only a competitor, but also an organisation with which WPP invests more than $2.5bn of its clients' money each year. With consumers already spending a third of their media time online, Sorrell believes that this is only going to increase and he is consequently looking to expand WPP's digital business beyond its current 35%.

The future of the sector, he told us, lies with current graduates who have 'lived with the Internet since emerging from the womb'. Once they get into positions of power, Sorrell predicted that we will see even more rapid adoption, and even more Internet start-ups, given that there are 'very few barriers to entry'.

Harnessing first party data

Describing how WPP differentiates itself from its competitors by harnessing first party data, Sorrell went on to scorn the Publicis/Omnicom merged 'data business', which he says relies solely on data from third parties. He explained that WPP's model is based on the provision of data through agencies such as its online panel specialist Lightspeed, which he claims provides access to the largest pool of consumers in the world.

On industry mergers

Sorrell closed the session by talking about WPP's ability to acquire relevant companies, keep them separate, and gradually integrate them into the WPP business. In terms of companies which have not followed this model, he pointed to Ipsos' acquisition of Synovate and the former's subsequent 'destruction' of the latter's brand, which he described as a mistake in regions such as Asia, where he said the Synovate name had previously carried a great deal of brand heritage. 'Doing deals is easy, but it pays to keep businesses separate and to bring them together slowly. I can't think of many successful merged businesses in our industry,' he added.


All articles 2006-22 written and edited by Mel Crowther and/or Nick Thomas unless otherwise stated.