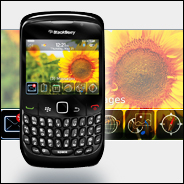 RECENT NEWS ITEMS


Mobile Surveys and Monitoring

<! news>

Arbitron Launches Mobile Usage Measurement Service - 18/4/12
US radio ratings giant Arbitron has introduced a mobile measurement service called the Arbitron Mobile Trends Panel, with a meter using proprietary software to examine how consumers use their phones to surf the web, engage with social media and act on mobile advertising.
>> More

<! news>

The Smurk: the New Face of Mood Measurement? - 18/4/12
In the US, app developer Iconicast has launched the Smurk, described as a human-like emoticon through which companies can gauge the collective mood of a crowd.
>> More

<! news>

SAM Expands Client Solutions Team with Senior Hires - 17/4/12
In the US, cross-platform ad effectiveness measurement specialist Symphony Advanced Media (SAM) has appointed ad research execs Bala Mallela as VP and Jenny deCastro as Senior Director of Client Solutions.
>> More

<! news>



View all related news items

What's Included?
A fast-growing range of survey technology and services enable the conduct of surveys on mobile devices. This section covers both the tools for mobile surveys and tracker surveys concerning the overall mobile population and its behaviour.
EDITORIAL - Mobile Potential and Pitfalls
Ubiquitous mobile comms are indeed a game-changer for research: nobody quite understands how they'll affect what we do - and as usual there's good and bad in this.
FEATURES
Mobile Advertising Makes a Move - Ed Kershaw of Nielsen on a new level of engagement.

How to make a Big Brand App not suck - Stephen King explains how not to make crApps.

Mobile Advertising Effectiveness InsightExpress Director Joy Liuzzo presents a primer

Can't Keep Still by Nielsen Mobile's European Director Edward Kershaw.

Fear The One Star by Mob4Hire.com CEO, Stephen King.

Free Range Research InsightExpress Director Joy Liuzzo on the wide open potential of mobile surveys.

<! p class="maincol_link"><! span class="class1"><!a href="mob09oct.htm"><! Link to second feature><! /a><! /span><! Aliquam varius laoreet condimentum. Proin quam magna, pellentesque><! /p>


<!b><! Coming Soon><! /b> <! next person>
CURRENT JOBS IN THIS SECTOR
Director, Client Services Atlanta, GA, USA
Director, Product Management San Francisco, CA, USA
Senior Web Analyst / Web Analytics Manager Home Counties (UK)
Clientside Head of Social Media London
Director / Associate Director London
Senior Research Executive – Technology London
Director – Quantitative – Telcos / Media / Entertainment Central London
Panel Recruitment / Acquisition Manager – Online / Mobile Panels Central London


>> More jobs in this sector

>> View all jobs on MrWeb
<! img src="insight-banner.gif" align="right" border="0" alt="InsightExpress"><! img src="populus-bnr.gif" border="0" alt="Populus">
FEATURED SUPPLIERS
<! featsupp>

Toluna

Toluna enables organizations to generate valuable customer insight by combining its online market research panel and proprietary leading technology. www.toluna-group.com

Confirmit

The world's leading SaaS vendor for Customer Feedback, Employee Feedback, and Market Research applications, providing a wide range of products for data collection, panel management, analysis and reporting. www.confirmit.com

dataSpring

dataSpring is a tech-based market research firm connecting international brands with targeted consumers through our leading technology. We offer market researchers and end clients a powerful package of research solutions such as Global Sample, a one-stop Fieldwork Suite, and a proprietary survey programming and reporting tool. www.d8aspring.com
<! featsupp>
ALL SUPPLIERS
ABI Research - AdMob - Bango - Blyk - Carrier IQ - comScore - Coremetrics - The Digital Edge - d-worx - Epocrates - Fly Research - iLoop Mobile - InsightExpress - In-Stat - IMMI - Invoke Solutions - Kinesis Survey Technologies - LetsGoExpo - Lightspeed Research - Maktoob Research - MarketTools - MESH Planning - Mob4hire - MobileBehavior - MultiMedia Intelligence - Nielsen Mobile - OnePoint - Openwave - Prylos - Research Now - TNS Technology - Trendstream
Please
email
if there are any relevant agencies you don't see listed here.