Not Just a Black BoxPotential Pitfalls in Segmentation Studies
18th January, 2012
A well designed and executed segmentation study can help an organisation understand its target market in greater depth and avoid the inefficiencies of a one size fits all approach when it comes to marketing communications and product and service targeting. It can also enable a client to isolate those segments that are most attractive to pursue in terms of profitability or potential market share whilst highlighting those the organisation should divert resources away from. Segmentations studies thus remain a highly popular and important form of market research.
However, despite advances in data collection and analysis as well as the abundance of new data sources now available for consumption (for example, the rich profiling and meta data to be found within social media platforms such as Facebook), segmentations can and still do fail for a variety of reasons.
Having worked in research for almost a decade I've personally witnessed both some really ground-breaking actionable segmentation studies but equally some frighteningly poorly designed or executed ones, or worse, studies masquerading as segmentations studies but that are nothing more than an arbitrary carving up of basic demographic information!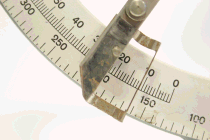 A classic pitfall, for instance, is segmentation studies not being properly bought into by senior management which thwarts their adoption throughout the organisation. Unless senior stakeholders are involved early and unless there is a genuine business need and appetite for a segmentation from the onset it is likely the segmentation will be a failed exercise.
Another common pitfall of segmentations (and a major frustration for planners and media buyers) is failing to link segments back to media consumption behaviour. Media owners can seldom offer channels that rifle shot audiences in line with the granular detail of segments therefore media planners and buyers often end up reverting to basic demographics when building their campaigns. A way round this, of course, is to fuse media consumption data (e.g. the likes of TGI) with any primary segmentation data collected. This should help to illuminate which specific media channels various segments over and under index on thus informing the planning and buying process.
A poorly communicated or disseminated segmentation study is also destined for failure. Clients need their agencies to help bring segmentation studies to life in order to make segments tangible and meaningful to their internal stakeholders. Agencies should see this as an opportunity to showcase their creative skills as there are numerous ways in which this can be achieved. For example, the segmentation can be communicated via images, charts and infographics as well as mediums such as booklets, online resources and film. Combining these visually stimulating outputs together will help to create rich segment profiles that the organisation (and its communications agencies) can fully get to grips with. The 300 page segmentation report, on the other hand, is definitely to be avoided.
Of course, the starting point for a successful segmentation is good quality data. This itself is borne out of having a solid understanding of the client's business which informs the initial questionnaire (or secondary dataset) upon which the segmentation is based. Again, there is onus (and a big opportunity) here for agencies to get closer to their client's businesses so as to develop this understanding. This will ensure the agency knows and can make recommendations on what data to collect and what data will be most discriminating in helping to achieve distinct customer segments.
Pitfalls and failures aside, the chances of carrying out a successful segmentation study is vastly enhanced these days by the powerful array of data now available: including online data (e.g. Google search data, web browsing history data etc), social media data, customer loyalty card data and transactional sales data. Social media data and meta data is, in particular, a powerful new dataset available for rich pickings. The segmentations of the future will draw on these multiple sources of data to create much deeper profiled segments that enable businesses to target customers and potential customers more accurately than ever before.
Take Facebook, for example. In my Facebook profile, I list out the music bands I like, the books I have read, the brands I 'like' and all sorts of other detailed information about who I am as a person. Coupled with data about how many friends I have and what my friends like (and further still, what my friends' friends like!) and all of a sudden you're left with a level of insight into me and my world that will enable a brand or organisation to target me far more smartly and effectively than ever before. Researchers and clients can thus now combine my 'social graph' with the direct answers I provide to survey research to create a richer and deeper segmentation study.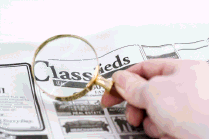 There are other advances to make the most of too when it comes to optimising segmentations. For example, a client trying to translate a demographic or attitudinal segmentation online, might be better off ditching demographics in favour of online data around mindsets or Google search terms. What people search for online i.e. the search terms they tap into Google, can offer huge clues as to what their mindset is when they are looking for something. Brands can tailor the content of their websites around such mindsets and interest topics thus negating the need to know anything demographically about the person performing the search.
Typically, segmentations studies are large commissions involving multiple stages of quantitative and qualitative research. They allow the agency to show off both their creative and analytical skills, or even their design skills should they be employed to bring the segmentation to life through visual aids (films, booklets, posters and the like). Furthermore, given their strategic importance, segmentation studies are usually commissioned by a senior business stakeholder and so should be classified as the kind of project that can help propel an agency to the higher levels of influence in a business. Making use of these new data sources and approaches available should help the agency further enhance their skillset and maximise their chances of producing a commercially adoptable segmentation.
Ultimately, a good segmentation study should paint a rich picture of the various segments that exist within a market and offer clear and actionable guidance that actually shapes marketing decision-making. It should create maximum clarity as to how each segment should be targeted if it is to avoid becoming a wasted, expensive and time-consuming exercise.
Laura Morris
<! There are currently ><! span style="color: #000;"><! /span>Comments on this article

Want to share your thoughts...?

<! comments><! comments>

NOTE: Please note that this board is moderated, and comments are published at the discretion of the site owner.