Harris Shares Surge 13.79% as Angrisani Replaces Till as CEO
June 10 2011
Harris Interactive shares shot up 13.79% to $0.82 yesterday, following news that CEO Kimberly Till has left and been replaced on an interim basis by former COO Al Angrisani, who was brought back last month to advise the firm on a turnaround strategy.

<! pod><! pod>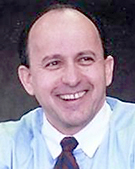 No official reason has been given for Till's departure, but since she joined Harris in 2008, she has presided over a decline in the firm's fortunes, including a recent 9% drop in Q3 revenue to $38.1m, and a rise in operating loss from $0.9m to $1.9m.

The firm's recent financials failed to recover from a dive three years ago, when it reported a 30.4% fall in revenue for the third quarter of 2009; from $57.3m in 2008 to $39.9m.

When she joined the firm in 2008, Till became the firm's third CEO in four years, replacing Greg Novak who was appointed in 2005.

In an SEC filing, Harris said that Till had 'resigned as a member of the Board', effective June 7, 2011.

Angrisani, who runs his own firm Angrisani Turnarounds, has initially agreed to act as interim CEO until June 2012, with $20,000 per month made payable to his firm.

As well as considerable stock options in the company, Angrisani will receive an annual performance bonus based on the achievement of certain goals, with a target bonus of $250,000 in the fiscal year 2012 and, if applicable, a target bonus of $400,000 in fiscal year 2013.

Before setting up his own firm, he was the President and CEO of Greenfield Online, prior to which, he worked at Harris Interactive for two years, and was President and CEO of Total Research Corporation.

Howard Shecter, Chairman of Harris Interactive's Board of Directors, commented: 'I have known Al for more than 15 years and am pleased to welcome him back to Harris. Given his recent consulting assignment, which involved conducting a review of Harris' strategy and operations, we believe that he understands what steps Harris must take to improve its performance and fully leverage its strong brand and innovative culture to benefit its clients and shareholders.'

Web site: www.harrisinteractive.com .



All articles 2006-21 written and edited by Mel Crowther and/or Nick Thomas unless otherwise stated.