BARC India Appoints Nielsen for Digital Measurement
July 7 2017
Audience measurement body BARC India has appointed Nielsen India as its primary digital measurement partner, as it looks to build its 'EKAM' cross-channel measurement solution.

<! pod><! pod>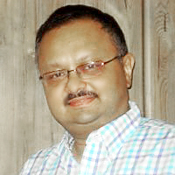 Nielsen says it will fuse its global experience with 'India-specific adaptations' to meet the country's unique needs.

The selection of Nielsen began more than a year ago with Requests for Information and then Proposals from interested companies. Three shortlisted firms went through a 'rigorous' Proof of Concept (POC) test over 3-6 months, with Nielsen selected 'on the strength of its demonstrated capabilities'. As well as powering BARC India's digital products, Nielsen will later assist the body in integrating its TV and Digital services.

EKAM (Sanskrit for 'one') was announced in April and will combine ratings for all video (ads and content) played across TV and Digital platforms. The first product under the brand, Pulse, will measure Video Ad Campaigns daily to help users evaluate and optimize their spend. BARC India says the phased launch of this and other products will allow time to address the issues of viewability and ad fraud, and ensure 'consistency, comparability and enhanced ability to de-duplicate audiences across sites, platforms and devices'.

BARC CEO Partho Dasgupta (pictured) comments: 'With large expected growth in Digital as well as increased local and global industry demand for robust TV+Digital measurement, it becomes essential that the country moves to a cohesive third party measurement system. With lack of common trusted and transactable Digital metrics, publishers and agencies use differently defined metrics and measures of success of the ad or content being placed on the platform. There is a need for uniformity... Digital measurement methods are still evolving globally and BARC India is attempting a few things which are a global first'.

Steve Hasker, Global President and COO of Nielsen says the explosion in mobile use and digital ad spend make the building of a currency an imperative, and adds: 'BARC India and Nielsen are on this journey, together'. Prasun Basu, President - South Asia, Nielsen, adds: 'Thinking of occasions when we have had an opportunity to be part of truly path-breaking measurement, this would rank amongst the best. Combining BARC India's maverick vision and our expertise in digital measurement, we are helping build an advanced solution uniquely tailored for India'.

Web site: www.barcindia.co.in .


All articles 2006-22 written and edited by Mel Crowther and/or Nick Thomas unless otherwise stated.