MFour Rolls Out Path2-Purchase Platform
April 3 2018
In the US, mobile research specialist MFour has launched a solution called the Path2-Purchase Platform, through which users can field real-time location-based surveys and capture motivations and emotions at 'any point' in the purchasing cycle.

<! pod><! pod>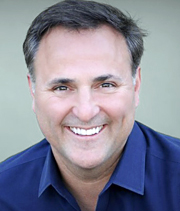 MFour uses GPS technology to collect information at what it calls the 'point of emotion'; and has developed the Surveys On The Go app, providing access to an all-mobile panel, and the MFourDIY tool through which users can design, program and launch their own surveys. Instead of tracking data showing consumers' whereabouts, the new Path2-Purchase first-party data platform enables brands to see exactly where real consumers are now and where they've been in the past. The observational data component of the platform is obtained by tracking the journeys of two million validated and profiled US consumers across more than 12.5 million locations. This provides detailed customer journey location data, which can be appended with visit histories for an understanding of which consumer visits which locations, how frequently they visit and for how long, the days and times of their visits, and the sequential routes they take as they move from location to location along their path-to-purchase.

According to the firm, this always-on location tracking enables researchers to identify and communicate with consumer segments which were previously off the radar. Behavioral data and survey data is collected and stored in an enterprise data warehouse named the Consumer Knowledge Center, and clients can access off-the-shelf segmentation data from the warehouse in packages tailored to their specific insights needs.

CEO and co-founder Chris St. Hilaire (pictured) comments: 'We created our Path-2-Purchase Platform not only to provide clients with visibility into consumer journeys in the real world, but to finally give a clear definition of the term itself. Our goal is to democratize market research with validated consumer insights for everyone, so that it is accessible to all decision makers within an organization, starting with the C-suite. Market research tools should be as intuitive to use as Amazon.com, and Path-2-Purchase Platform is our beachhead offering to make that happen'.

Web site: www.mfour.com .


All articles 2006-21 written and edited by Mel Crowther and/or Nick Thomas unless otherwise stated.