MRI-Simmons Partners for New Cultural Segmentations
November 14 2019
MRI-Simmons has partnered with cultural profiling firm EthniFacts to launch Cultural Suite, a tool for targeting different cultural groups.

<! pod><! pod>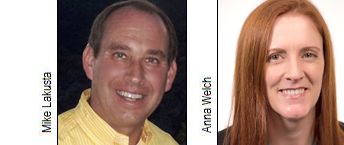 MRI-Simmons was launched in February this year as a joint venture between GfK, and SymphonyAI Group. Its partner EthniFacts uses deep-dive behavioral indicators along with contextual and situational identity to analyse ethnic identity and behaviour.

The firms, who have already launched one joint offering, in May this year - personalised targeting tool the Big 5 Personality Suite - say their two new segmentations 'transcend assumptions about ethnicity and culture'. The first, known as Ambicultural Fluidity (AFS) measures Hispanic consumers' movements towards and away from mainstream American culture and their root culture toward an 'ambicultural center', using a five-level classification with Americanos at one end, Tradicionales at the other and 'True Ambiculturals' at the center. The second, Intercultural Affinity (ICA) analyses the cross-cultural attitudes of 'all' US consumers from all regions and backgrounds, from Monoculturals - with little interest in or rejection of things outside their root culture - to Explorers, Enthusiasts and 'true Ambiculturals'.

The tools both make use of EthniFacts' detailed cultural profiling, combining it with in-depth data on attitudes, media and product use from MRI-Simmons' Survey of the American Consumer.

Anna Welch, President of MRI-Simmons comments: 'Too often, multicultural marketing relies on reductive demographic data about consumers' ethnic backgrounds and identification with US culture, leading to cross-cultural products and campaigns that overlook key audiences simply because they do not fall into traditional categories. By incorporating powerful psychographic statements that reveal deep-rooted consumer motivations, our new partnership with EthniFacts helps marketers identify new target audiences for multicultural marketing'. Mike Lakusta, CEO and Founding Partner at EthniFacts, says the new models 'provide a much more accurate picture of the new diverse American mainstream and enable effective activations to consumers most likely to be influencers by sharing their diverse tastes and preferences'.

Web sites: www.mrisimmons.com and www.ethnifacts.com .


All articles 2006-23 written and edited by Mel Crowther and/or Nick Thomas unless otherwise stated.