Government Considers Alternative to UK Census
February 12 2020
The UK government is assessing whether next year's census should be the last, with the possibility of it being replaced with more regular updates which will use 'less costly' methods to assess national demographic trends.

<! pod><! pod>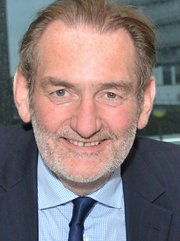 Held every ten years since 1801 (with the exceptions of 1941, during the Second World War, and Ireland in 1921), the census plays an important part in the calculation of resource allocation to regional and local service providers by UK government. The most recent UK census took place in 2011, and the next is due in 2021. In a 2018 white paper, the government said its 'ambition' was that alternative sources of data would be used after 2021.

Professor Sir Ian Diamond, the UK's recently appointed National Statistician, is currently looking at an alternative to the census, with the possibility of data being collected in England and Wales from a range of sources such as GP registrations, council tax records, and driving licenses, supplemented with data gathered through large-scale population surveys. This, Sir Ian has suggested, could provide 'better and more granular' information in a 'cheaper and more timely' way.

While he has recognised that census costs had been rising, Sir Ian said that a drive to get people to complete next year's census online will free-up resources which can be used to target those who are less likely to respond. Commenting on the project, Sir Ian added: 'I will only make a recommendation to change the way we do things if we can replicate the richness of the census data. It would have to be equally rich but more timely, cheaper and more effective. We will only change if we can do something better. We are looking at the things we only get from the census and whether it is possible to get them from other sources'.

Web sites: www.statisticsauthority.gov.uk and www.ons.gov.uk .


All articles 2006-22 written and edited by Mel Crowther and/or Nick Thomas unless otherwise stated.