Hall & Partners Debuts 'Living' Segmentation
March 29 2021
Brand researcher and consultancy Hall & Partners has launched A(i)LIVE, which incorporates behavioural and survey data from Dynata and technology from consumer intelligence tool Powr of You in what it calls 'the world's first 'living' market segmentation tool'.

<! pod><! pod>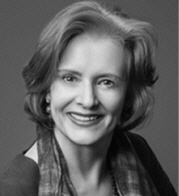 A division of Omnicom's Brand Consulting Group, Hall & Partners offers services including brand performance tracking, customer segmentations, predictive modelling, insight engagement platforms and ad / comms strategy. The firm says previous segmentation tools have often meant researchers 'making informed decisions due to working with obsolete data', whereas A(i)LIVE uses machine learning and AI to continually process live data, turning 'a traditional, static segmentation' into 'something living and refreshable'.

A(i)LIVE connects consumers' underlying motives with their thoughts and behaviour, allowing clients to rapidly adapt their targeting. A three-stage approach is used, beginning with observation of real-life behaviour within a category via social media data, natural language analysis and self-ethnography - and connection of this with customer data using advanced analytical clustering and distancing techniques to create segment profiles; then machine learning and Ai are used to continually re-profile the segments; and lastly the segments are 'brought to life in fresh and vivid ways'.

Global CEO Vanella Jackson (pictured) says the tool is 'an extension of [the firm's] connected data strategy', explaining: 'Everything businesses and brands have grown to understand and trust about customers is being brought into question. Our response to this wave of unprecedented change is a living segmentation - one that never goes out of date and constantly refreshes itself'. She concludes: 'Our partnership with Dynata has helped inspire this new approach and capability. I am excited and confident that this will become a key tool for the dynamic and ever-changing times we are living in'.

Dynata MD International Michel Guidi comments: 'The ability to connect data sources provides the foundation needed to truly optimise the customer experience. Bringing to life the survey data connected to behavioural data, captured with Powr of You's technology, helps Hall & Partners ensure that it can create segmentation for its clients to better react to changing consumer trends and events'.

Web site: www.hallandpartners.com .


All articles 2006-21 written and edited by Mel Crowther and/or Nick Thomas unless otherwise stated.