COMMUNITIES FEATURE: 'A Seismic Shift' for Digital Qual
June 9 2021
As the insight world emerges from the shadow of Covid, 'only around 50% of formerly face to face activity will revert to type', says Verve's Andy Dexter, introducing a month of features focused on Online Communities, for our forthcoming special issue.


<! pod><! pod>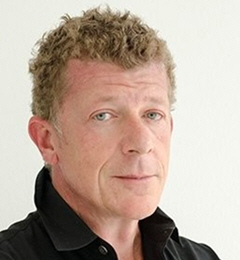 One of the many knock-on economic effects of COVID-19 has been to light a fire under certain sections of the market research ecosystem.

Pandemic or not, businesses still needed to know things, to get things done - but they've needed to do it in different ways. So there has been significantly accelerated broader adoption of digital methods in general, with even the most hard-core face-to-face advocates adapting fast, if not always by choice. This coincided with the entire world - across generations - getting used to ways of communicating online. The pandemic forced clients (and agencies) to engage with online approaches faster, in greater volume, and for a wider and more sophisticated range of needs.


A change in perspective

Pre-COVID, we had already seen this trend emerging. Going back a few years, the primary benefits of community panel approaches were seen as being for ready access and continuity - faster turnaround, evaluative projects (both qual and quant), dips into customer sentiment, communications and proposition testing, and so on.

Conversely, it had tended to be the case that for more foundational insight work involving deep brand strategy, white space, innovation and so on, ad hoc specialists would be the first port of call. And face to face qual, co-creation, ethnography, would be centre stage. To some extent, this just reflected the old preconceptions that from fast, cheap, and good you can only have two!

However, even before the pandemic we were seeing increased consideration of a digital first, community panel-led approach for these strategic assignments. From April 2020 that demand exploded - and it continues to grow.


Leveraging embedded knowledge

One of the core benefits of large scale community panels is the fact that there are ongoing relationships with members, and a vast amount of embedded knowledge and data about peoples' attitudes and behaviours. It means we instinctively know the essence of a typical customer, and we know how different customer cohorts or segments respond to things.

For example, when the pandemic hit, and we saw even small shifts in attitudes and behaviours, we could identify this quickly, and deep dive into it correspondingly fast, creating significant added value for Verve clients without commissioning complex new project work. But these small dives very quickly span out into more significant projects about peoples' lives, values, beliefs, hopes and fears and dreams - which would perhaps previously have been briefed and commissioned with specialist agencies.


The benefits outweigh any downsides

Any initial reservations about the 'limitations' of digital qual quickly fell away in the face of the very real and tangible benefits...
Access, reach and diversity of participants - not just the 'usual suspects' from the metropolitan areas. Digital qual offers the ability to get to traditionally harder to reach populations, or people who don't ordinarily participate in research at all.
Positive participatory effects - no in-group dominance, better comfort levels online, and often more openness and willingness to share.
Accessibility, immediacy and easier stakeholder engagement on their own terms - far more convenient and often more engaging than face-to-face.
The ability to spin up and combine methods quickly and seamlessly - asynchronous communities plus video depths or online focus groups plus mobile self-ethnography makes for a potent combination.
For international work, changes to working patterns brought about by COVID mean it's now easier to employ native speakers as part of a core team without needing an office for them to sit in.
The ability to quickly bring insights to life with a range of ready-made multimedia resources.
There is now a fundamentally greater openness to trialling new tech and generally tech-led approaches for these programs, and that openness will not be going away. While Verve's platform supports end-to-end community panel management and research it also makes it easier to integrate new technologies that deliver against a specific need, for example mobile ethnography, Augmented Reality and Virtual Reality.
As these and other tools develop, the digital options for clients will grow too.
While f2f will come back these experiences have certainly led to a change in the consideration and use of digital going forwards. Rather than going back to a binary digital or f2f world the future of qualitative research will be more dynamic, combining methods and approaches in a more flexible way. Strategic projects that blend online and f2f as needed will become the norm.
There will remain a firm set of use cases where there really is no substitute for in-person interaction. Co-creation programmes generally are almost impossible to carry out online, especially for complex propositions. Even simple workshops can be a challenge to manage. Deep extended ethnography too - we all know we can learn more (and more unexpected things, too) from a day's true immersion in a participant's life, neighbourhood and home than any amount of self-reporting.
So whilst demand for digital is now a permanent feature of our insight lives, let's not forget all the other great things the so-called traditional approaches can bring to the party.
Even factoring this in, however, we'd guess that only something around 50% of formerly face to face activity will revert to type. This feels like a seismic shift - the strategic digital qual boom is here to stay.
Greater integration
Leading on from this, we have seen a significantly increased demand for more integration of research programs - a desire for connected ecosystems not silos. For example, a demand for more integration of CX evaluation and community panels. CX tells you what is happening, community panels tell you why and what to do about it.
It could be considered T-shaped research: both broad and deep as needed. Connecting the dots of CX quant research (such as NPS popup surveys) with community panels for fast exploration of issues as they surface gives vastly greater connectivity between customer, marketing and insight. In essence, breaking down the silos to make 'measure and diagnose' one frictionless process.
Similarly, John Lewis is on a strategic journey to re-evaluate its value proposition, and over the past year, we've worked with them to explore new territories to help keep the brand relevant, forward-facing and attractive to new audiences. A classic foundational insight programme, interconnected across many different workstreams. When COVID presented itself, the initial challenge of navigating an unexpectedly reduced set of methodologies gave way to the opportunity to discover new ways of doing things.
This ongoing programme incorporates an iterative approach through which community panel customers helped with detailed quantitative evaluations and qualitative exploration of brand territories and potential value propositions. Going beyond this, we are also using semiotics, AI and machine learning technology to evolve the expression of these territories and propositions. It's another fully integrated long-term strategic workstream. [
An article about Verve's work with John Lewis will appear in the Communities supplement
]
Towards an insight data ecosystem
In general, more and more data is produced all the time about customers and their attitudes and behaviours. However, ad hoc research panels and communities often don't connect to customer data; while data sources like media exposure and purchase panels can't provide the 'why'. The role of insight should be to provide holistic learning, not just adding another data point into the mix.
So by combining regular feeds of behavioural and transactional data with an 'always on' research capability, community panels can provide a uniquely holistic view. For example, in retail you can feed into the community database transactional data from loyalty card holders, bringing a much-needed econometric lens to research and allowing fast targeting of those known to buy a certain product set.
Going beyond this, as more research is done with community members, the more we record and learn about customers' cultural values, behaviours, attitudes, lifestyles and habits - at a granular individual level. And you can look back in time, across all the projects a panel member has participated in, and connect it all together into a single profile. What they buy, what they think, what they respond to... and much more. What story is told by their contributions across many projects? How have their habits changed? Their life events - moving house, getting married, having a child. What their NPS says. What they're watching, or searching for on the web, and what they're doing on social media.
With every project and every data point the profiles grow ever-richer.
This individual-level integration of data across multiple sources, projects and methodologies over time makes community panels a potential gold mine of data - and a truly unique resource to underpin strategic insight projects of all types.
Andy Dexter


An ideas person, entrepreneur and senior advisor in the world of marketing, insight and strategy, Andy is a multiple award winner for agency work, conference presentations and research papers. He's a co-founder at Signoi, a digital business harnessing machine learning and AI for insight and foresight - and a Non-Executive Director at VERVE.
All articles 2006-23 written and edited by Mel Crowther and/or Nick Thomas unless otherwise stated.